Category: Product Updates
What's new in Machinations: Our latest product updates and how they can improve and accelerate your game development process.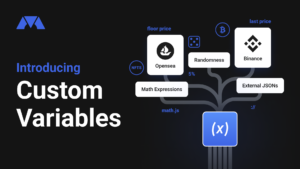 Introducing Custom Variables
Data from external sources. Easier maintenance We've just pushed one of our major releases yet, which introduces Custom Variables! These types of variables may be used across all your diagrams and...
READ MORE