Category: Game Balance
How to model your game's numbers in close relationship with the game mechanics you craft, to deliver perfect player experiences.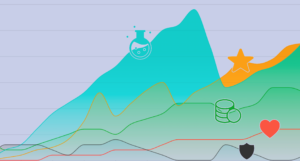 What is game economy design
As players engage with your game, they gain and consume assets (XP, currencies, items, etc.). Game economy design handles the crafting and balancing of these game systems to translate player...
READ MORE