Category: Metaverse
A series of articles about the metaverse in relation to the games industry and its implications on the practice of game design and game economy design.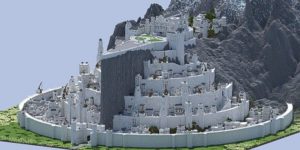 User generated content in the Metaverse
Image: Minas Tirith by Divici The metaverse is an online that will allow people to explore and interact in ways never before possible. It has the potential to change how we live, work, and...
READ MORE