Category: Metaverse
A series of articles about the metaverse in relation to the games industry and its implications on the practice of game design and game economy design.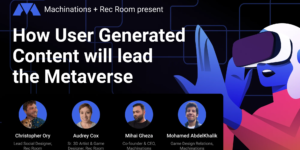 How User Generated Content will lead the Metaverse
In this webinar, we were joined by Rec Room's Cristopher Ory, Lead Social Designer and Audrey Cox, Senior 3D Artist & Game Designer. We discussed about the Metaverse, UGC and how future game...
READ MORE