Category: Game Design
A series of articles on how you can use Machinations to make informed game design decisions, reduce guesswork, and spot flaws in your game.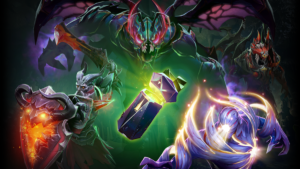 Game systems: An in-depth look at gacha boxes
As more and more games transition to, or are created in, the free-to-play model, certain free-to-play mechanics have come under greater scrutiny. One of the more contentious forms of free-to-play...
READ MORE
Used by 2500+ game studios all over the world

350+ universities & academic institutions use Machinations