Category: Case Study
Success stories. How game studios use Machinations to improve their development process and deliver better experiences for their players.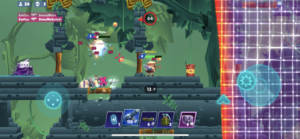 Balancing, solved!
How Machinations helped Funday Factory save time, improve progression & optimise revenue for Bullet League Emil Kjær Product Manager, Funday Factory "Machinations allowed for a much...
READ MORE