User Profile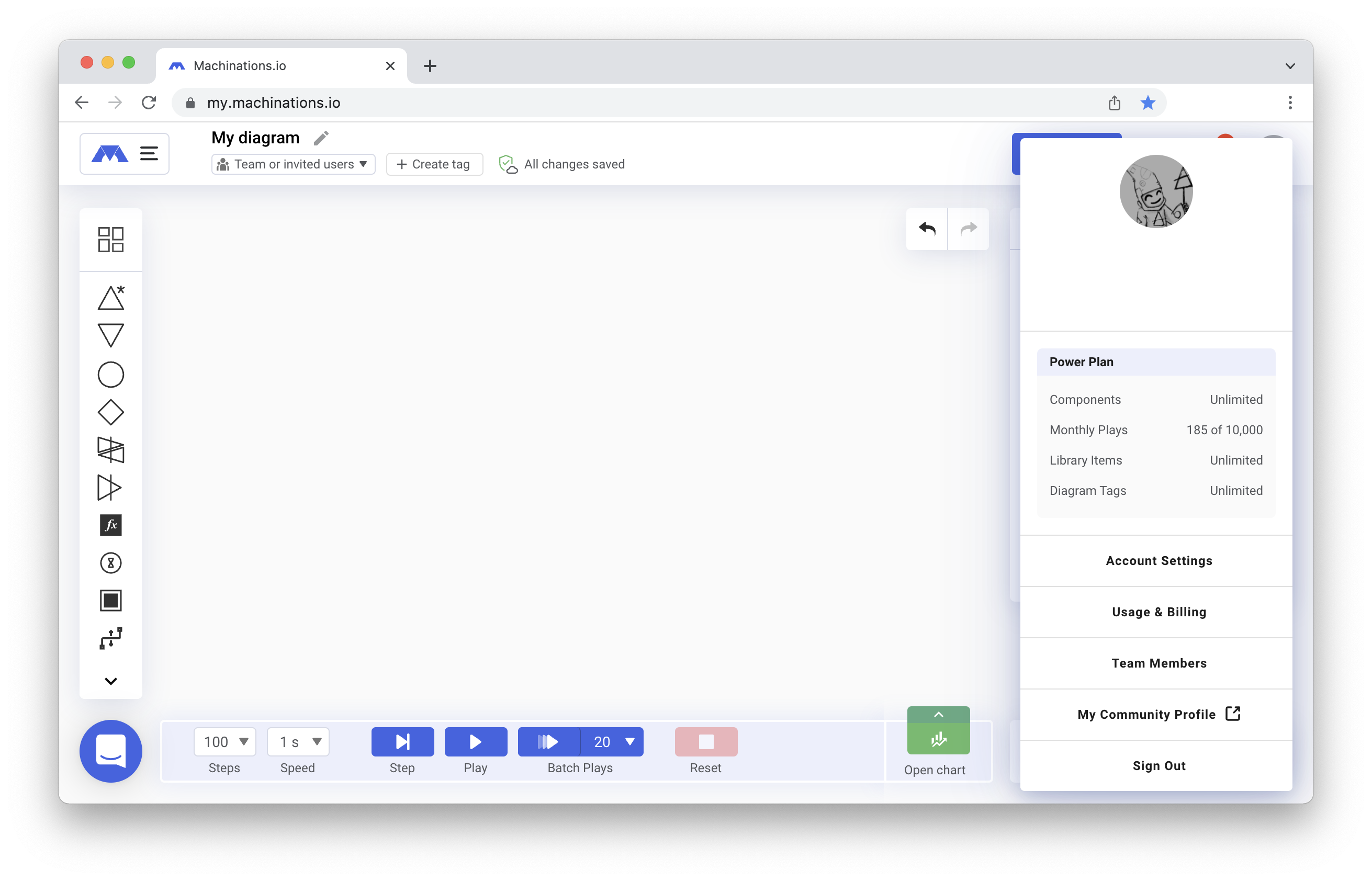 All user info is clustered under your Profile Picture.
In the drop-down that opens you can find a snapshot of your account's payment plan and limits quotas, a link to your community profile, and access your account's settings.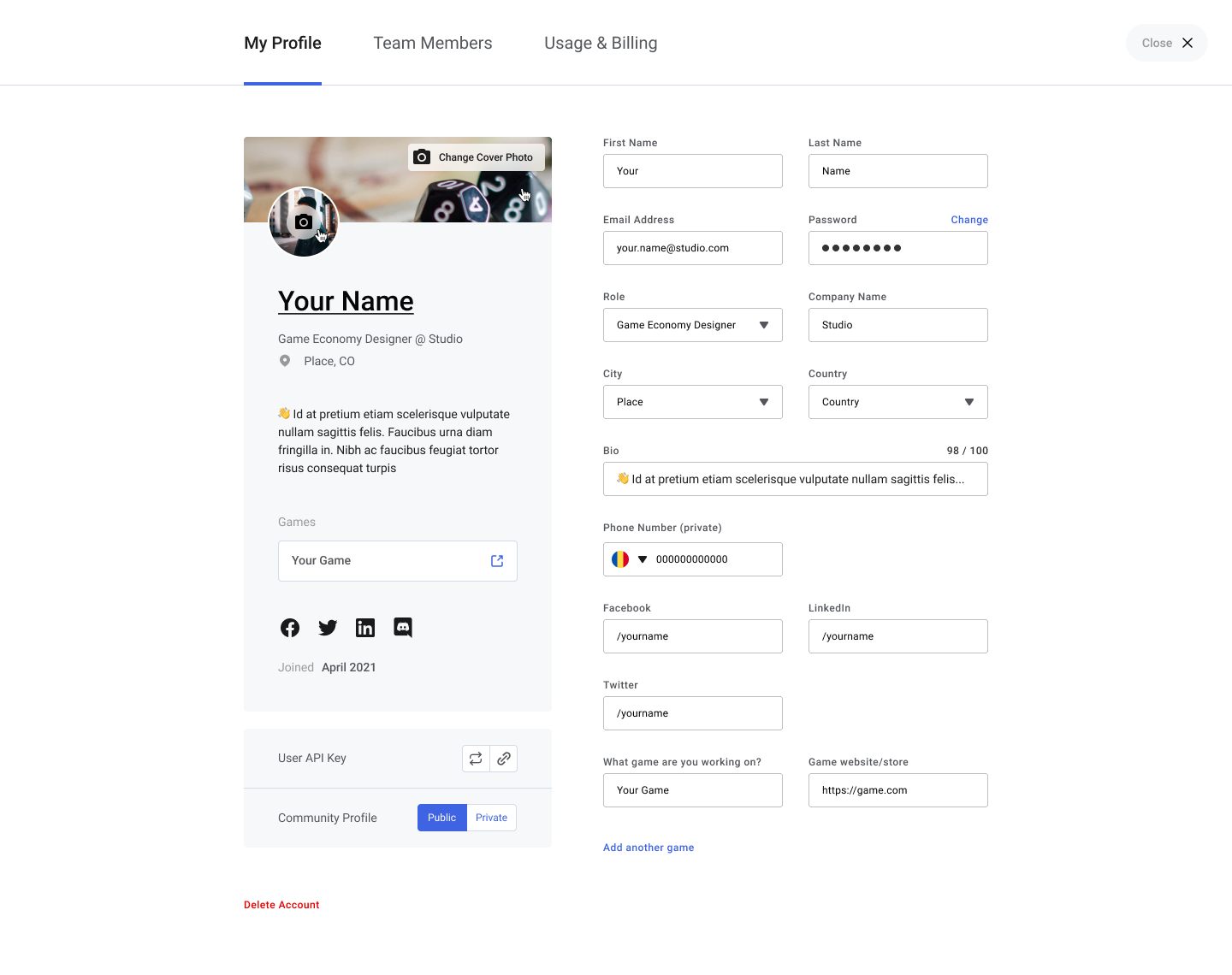 Here is where you can update your personal information:
Avatar and profile background picture
First & Last Name
Email address and Password
Role
Comapny Name
Location
Bio
Phone Number
Social media profile links
Information about the games you're working on
User Key – generate and use this key to integrate with our APIs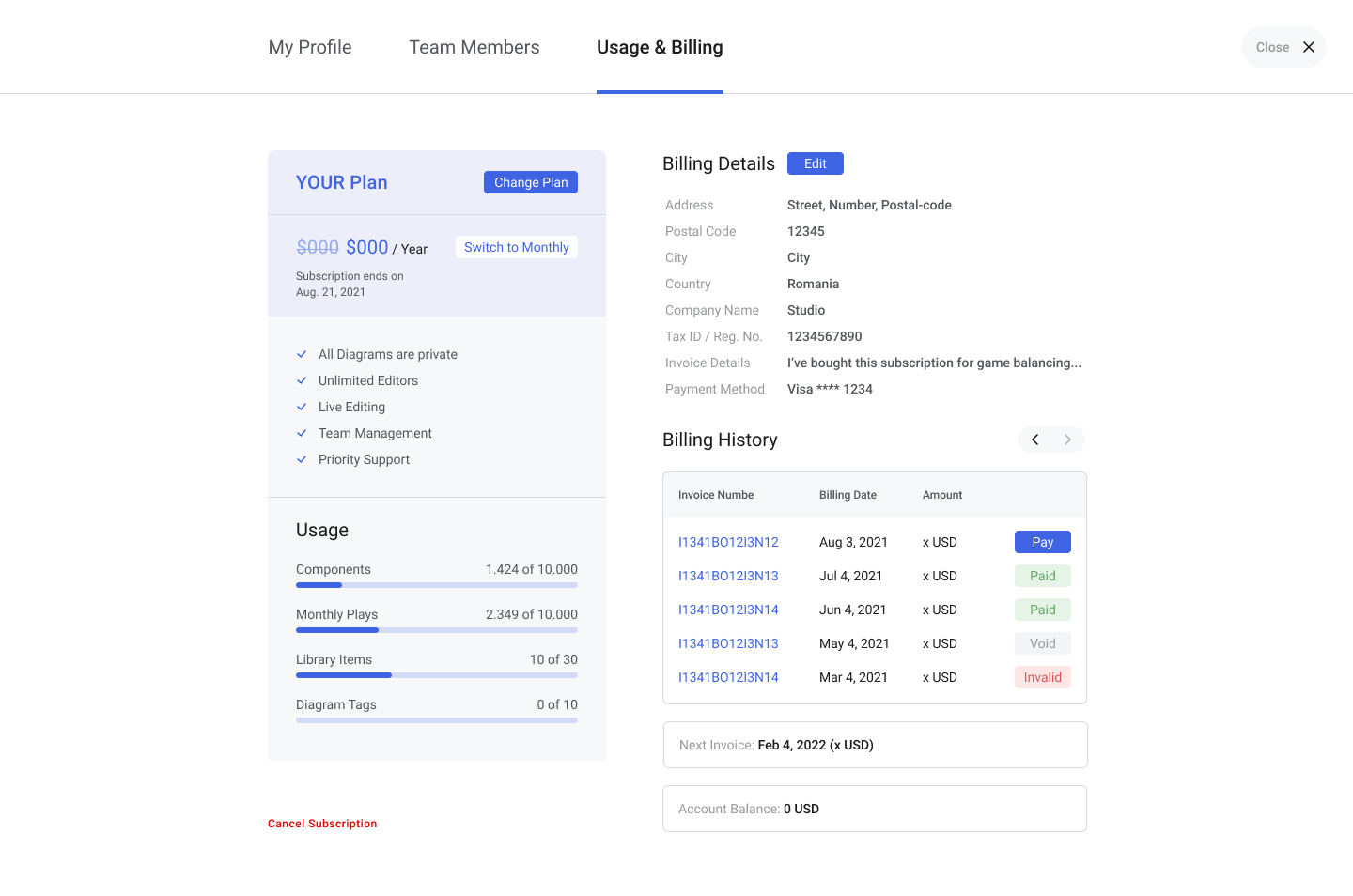 Here is where you can:
Review/Change your payment plan
Change Billing Cycle (monthly/yearly)
Update Billing details
Download issued invoices
See next billing date, pending or scheduled updates to your Payment Plan (Billing Policy)​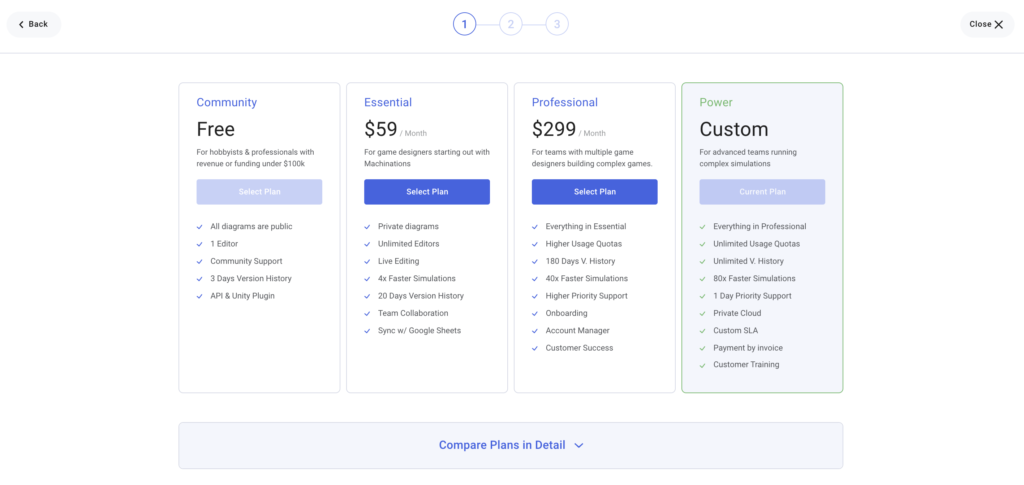 Here is where you can review and select which payment plan suits you best.

View/Manage your team. If you are the account owner, you're able to:
Invite teammates
Set teammates roles
Remove members
Check the status of sent invites
Non-owner members are only able to view who else is on the team.