Sorry, no results were found.
☉Getting Started
▷ Simulations
✑ Nodes Properties
♔ Accounts
⚙ Unity Plugin (UP) & API
≏ Evolution
User Profile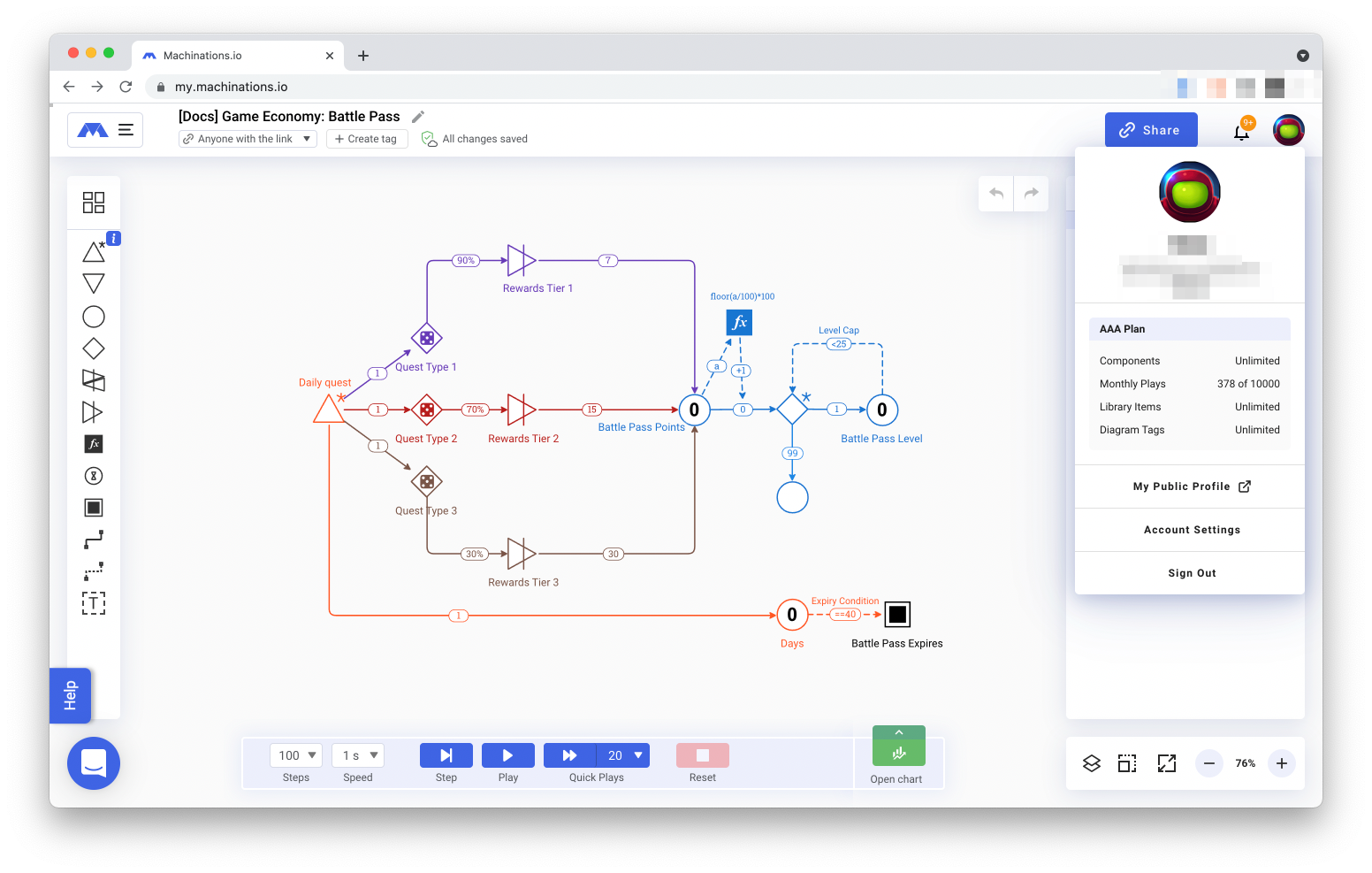 All user info is clustered under your Profile Picture.
In the drop-down that opens you can find a snapshot of your account's payment plan and limits quotas, a link to your community profile, and access your account's settings.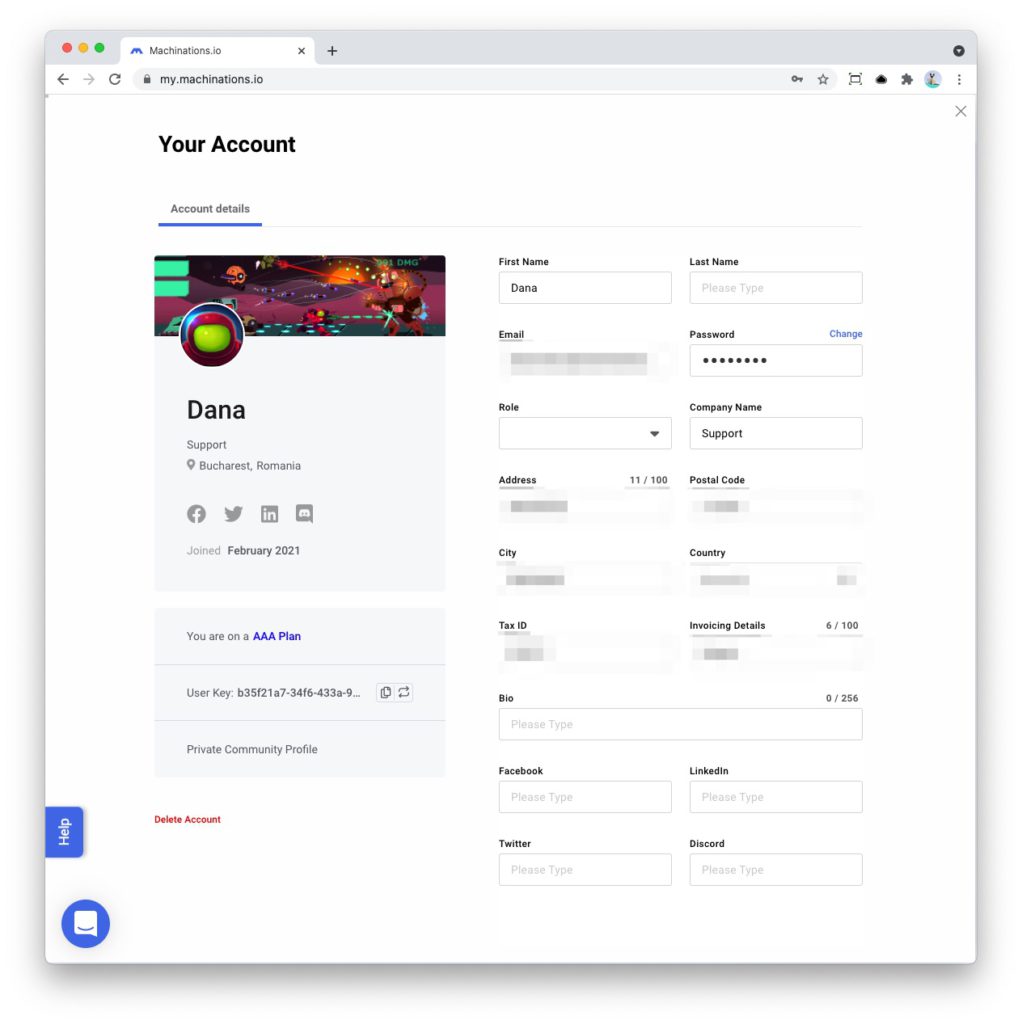 Here is where you can update:
Avatar and profile background picture
Name
Address
Change your password
Company Details:

Name
Tax ID
Invoicing details – input any further information you need to appear on your invoice

Bio and social media profile links
User Key – generate and use this key to integrate with our APIs
If you are not yet a paying customer, here is where you can review and select which payment plan suits you best.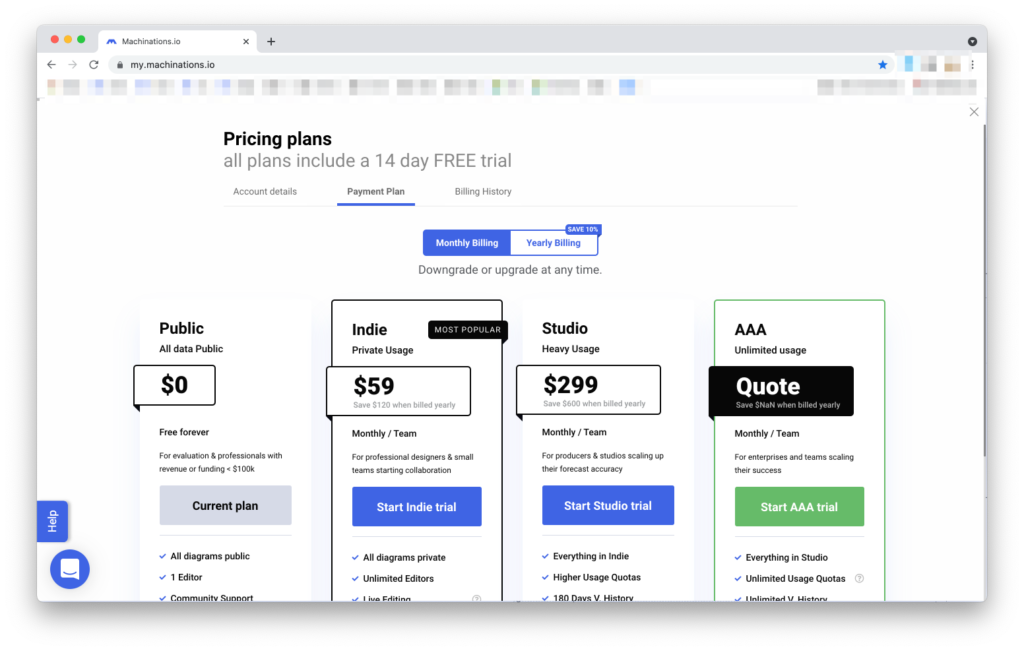 If you are on one of our payment plans, in this tab you can
Review your payment plan
Next billing date, pending or scheduled updates to your Payment Plan ( Billing Policy)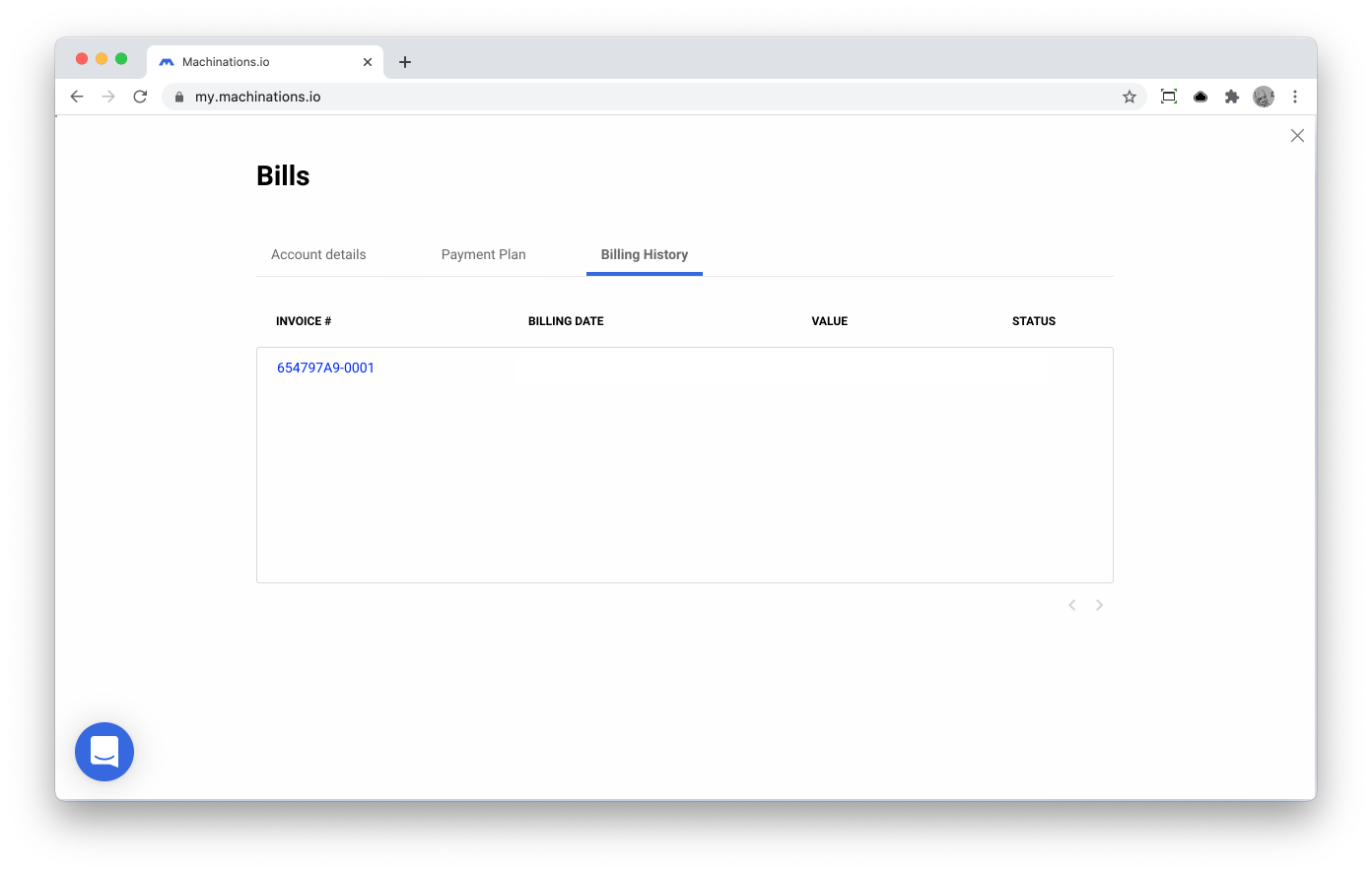 Download issued invoices
Change Billing Cycle (monthly/yearly)
Manage your team:
Invite teammates
Remove members
Check the status of sent invites
Used by 2500+ game studios all over the world

350+ universities & academic institutions use Machinations