Sorry, no results were found.
☉Getting Started
▷ Simulations
✑ Nodes Properties
⚯ Collaboration
♔ Accounts
⚙ Unity Plugin (UP) & API
≏ Evolution
Public Diagrams
Share a public link with anyone on the web without the need for them to create an account.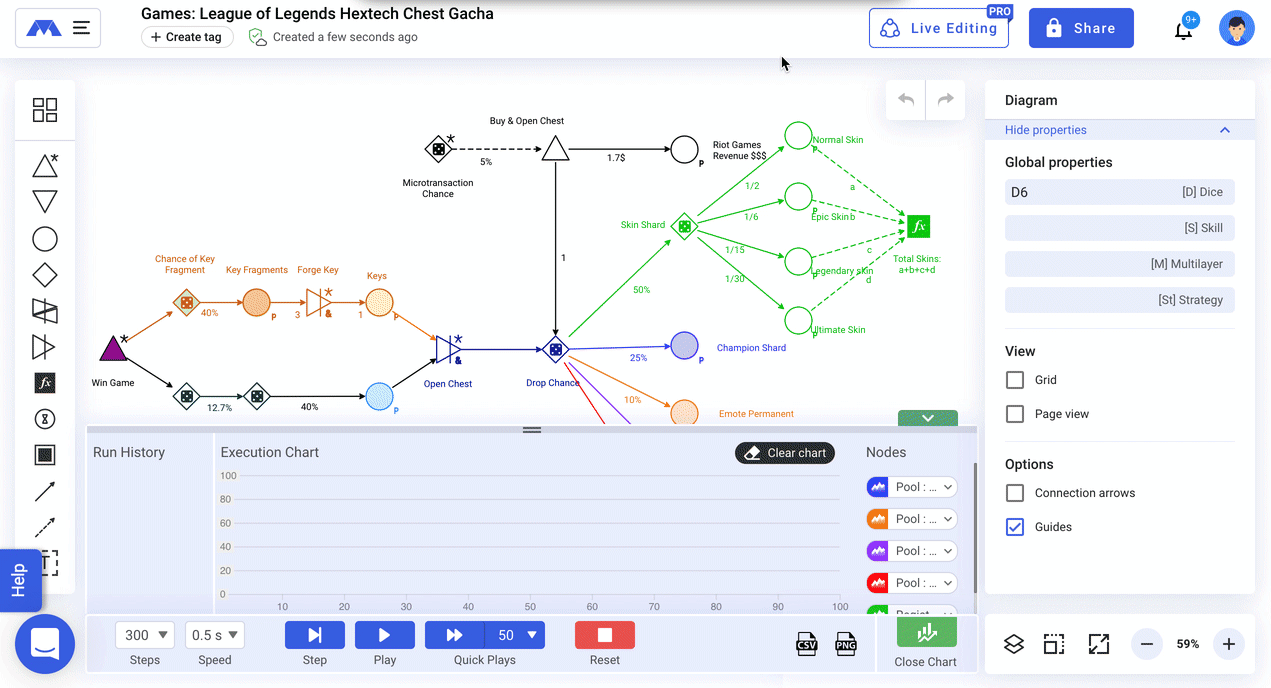 ​🔧 Check out the public link created in the example above (open in your Google Chrome Incognito Mode if you already have a Machinations account).
success
Anyone with the link will be able to:
Play the diagram (continuously or step by step)
Choose what parameters to plot
Choose Chart type
Navigate through simulations
Clear Chart area
Add to My Machinations button (copies the diagram to your own account)
Embed your diagrams anywhere on the web.
If at any point you want to make your public content private again, go to Share > toggle-off Anyone with the link can view > hit Done.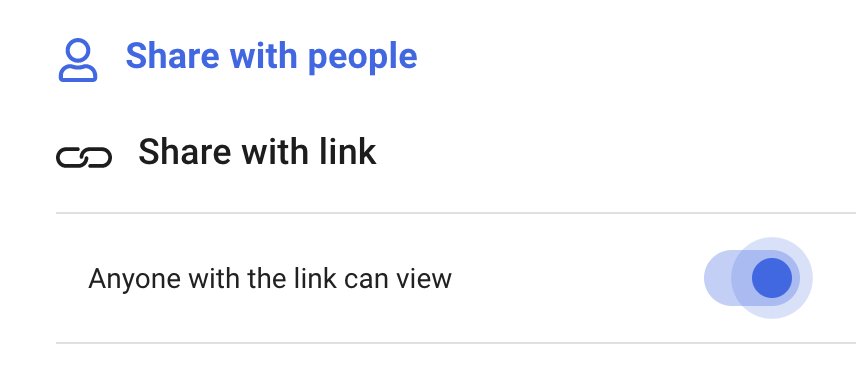 Used by 2500+ game studios all over the world

350+ universities & academic institutions use Machinations