Collaborative Editing
Share your diagram and make live changes to it together with your peers, à la Google Suite.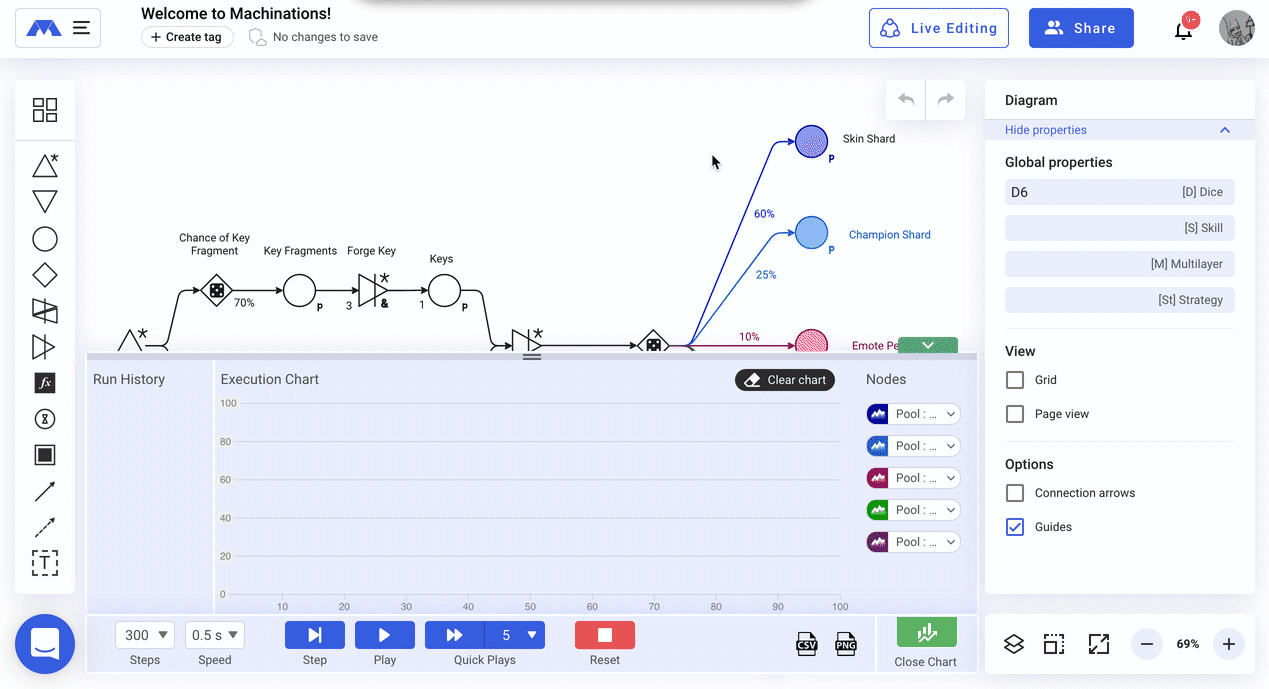 Save diagram
Go to Share
Type in the email address(es) of your peer(s)
Select level of access: "Can Edit" or "Can View"
Hit Done
This is where you can also manage the access to the diagram for all members of your team
success
When peers access a shared diagram, an icon with their profile picture will appear next to the Share button.

warning
To make changes to a diagram shared with you in view mode, you'll need to Menu > Make a Copy
info
💡 All the diagrams that someone shared with you can be found in Menu > Open > Shared with me.
Version History allows you to access different versions of your saved diagram, and roll-back if you need to.
Click the Saving prompts
Navigate through the versions
Choose the versions you'd like to restore
Hit Restore this version