Layers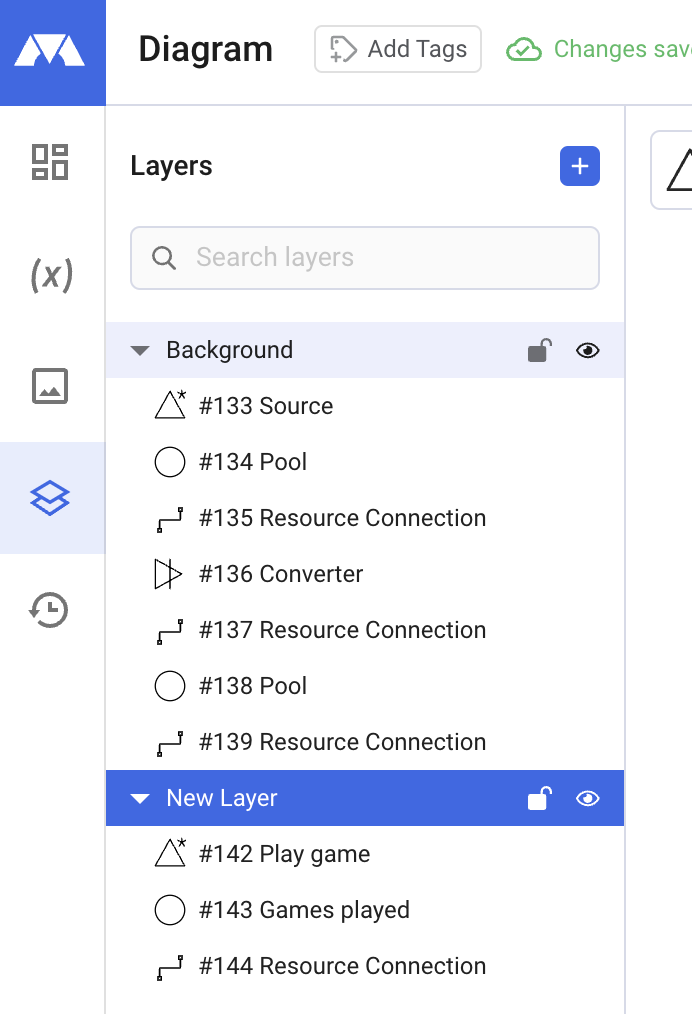 Use Layers to organize your diagram on sections that you can Lock or Hide if you need better visualization at a micro or macro level.
To add a new Layer, hit the + button in the top right corner of the panel. By default, all elements on the canvas are added to the Background layer.

Use Hide/Show Layer to make the selected layers visible or to hide them from the canvas.
Use Lock to prevent changes to specific layers or Unlock to be able to edit elements that are part of a layer.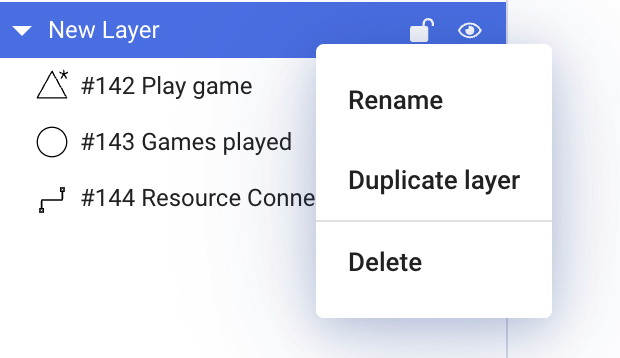 Right-click a Layer to Rename, Duplicate or Delete a Layer.
To add an existing Node/Connection to a layer:
Select the layer
Right-click the Node/Connection on the canvas and click "Move to selected layer"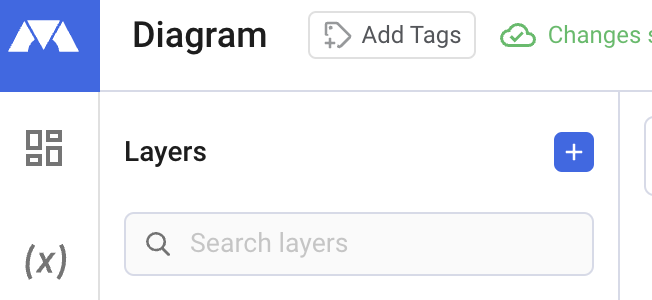 Use the Search feature to find either entire layers or Node and Connections on the canvas.
Nodes and Connections are searchable by either their type (e.g. Pool; Resource Connection) or by their label.