Interface Basics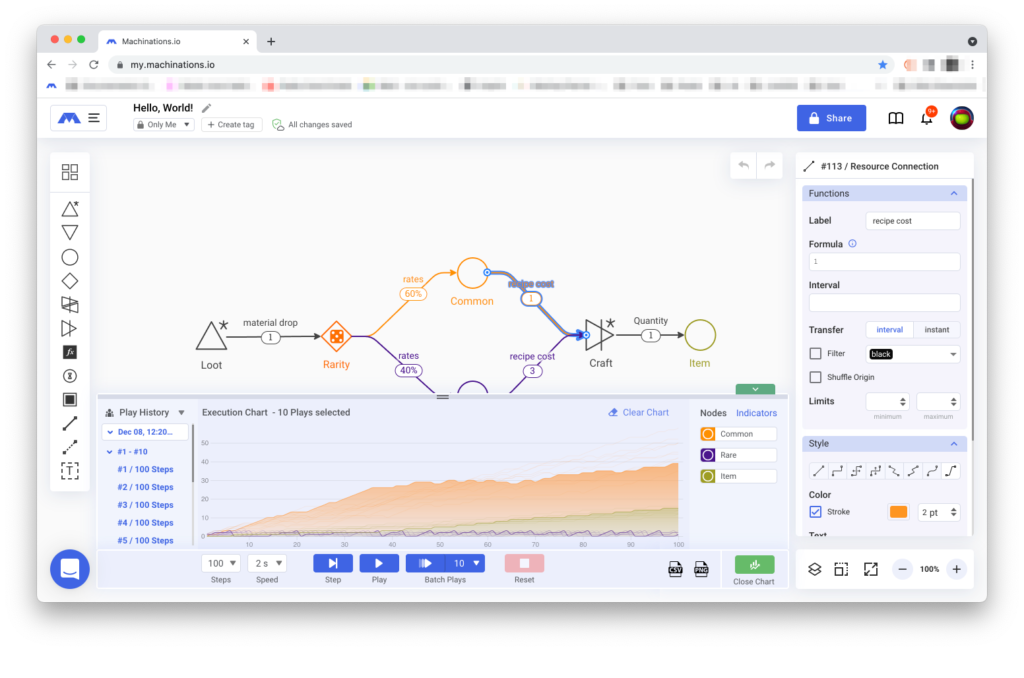 Your Machinations Workspace is where you'll craft game systems, set parameters, play simulations, and plot results.

From the header you can easily access some of our most important features:
Update diagram info: Name, description, get diagram token (for game engine integration)
Clicking on the diagram's Name reveals the file management setting.
Click on the Manage file button Share; Make a copy or Delete your diagram.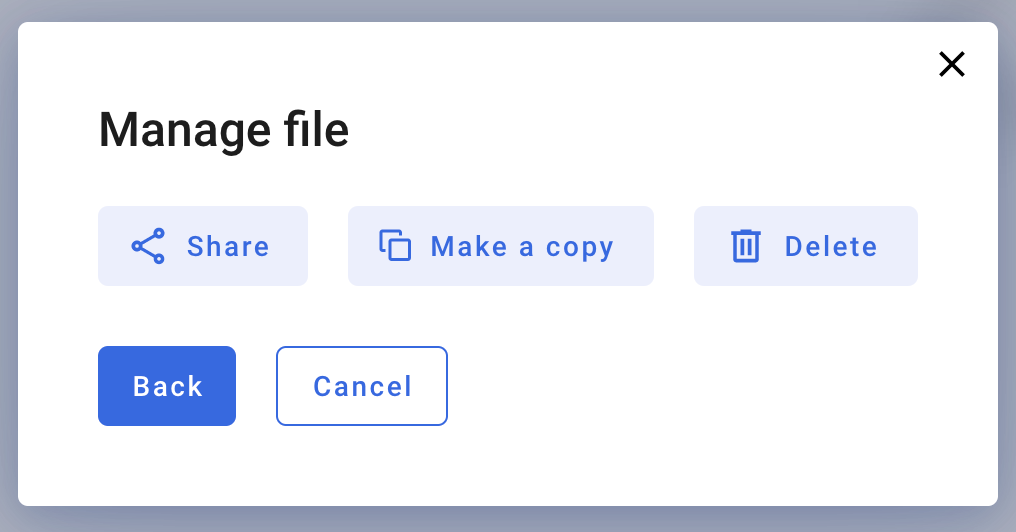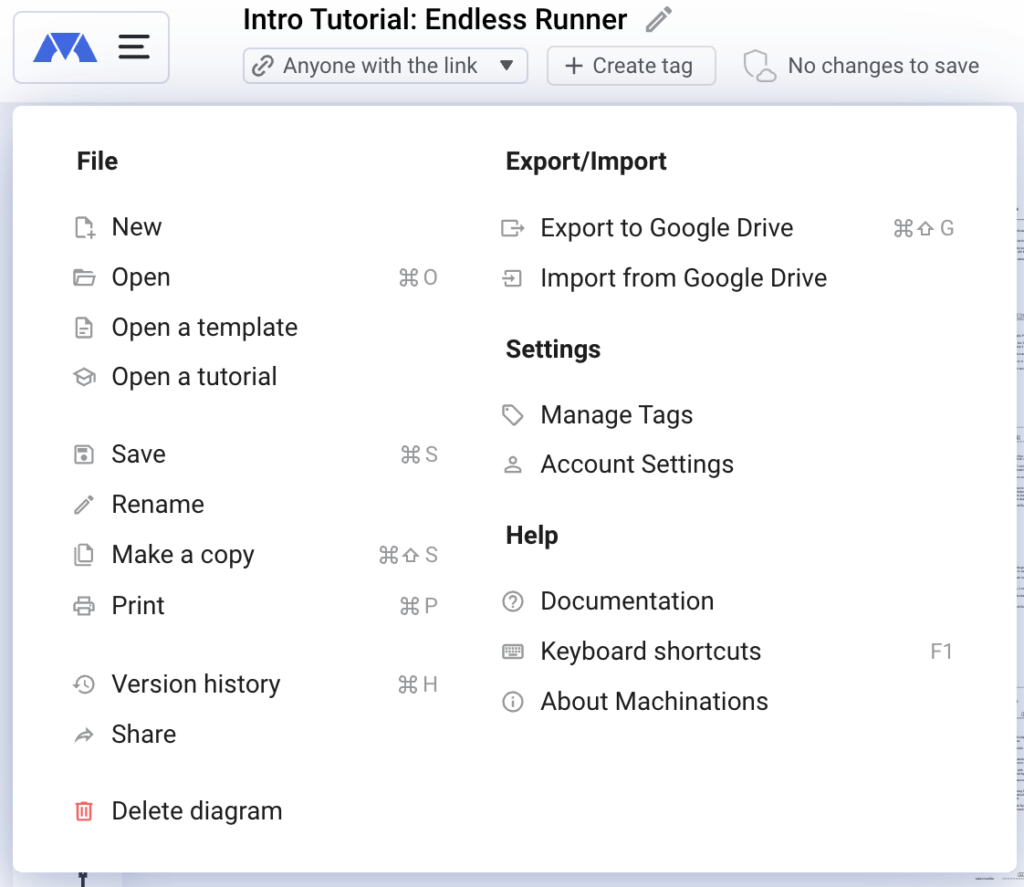 In the Main Menu you will find everything you could expect from a Docs suite.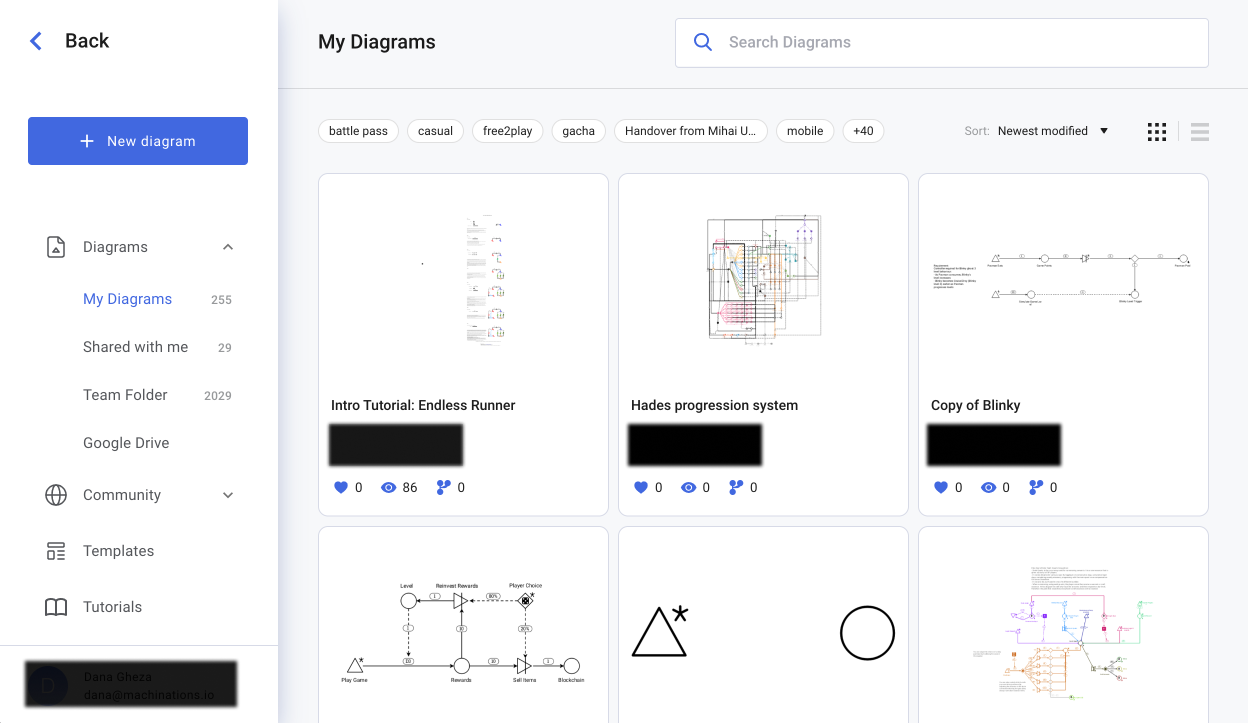 Diagrams – all your diagrams split by:

My Diagrams – all diagrams created by you
Shared with me – all diagrams that were shared with you
Team Folder – your team's diagrams
Google Drive – previously exported diagrams

Community – discover diagrams publicly shared in the community

Activity Feed – latest updates and trends
Diagrams – browse diagrams published on the community
Designers – browse all designers' public profiles

Templates – a repository of ready-made deconstructions of games and game mechanics
Tutorials

Access all Nodes and Connections to drag and drop them onto the canvas.
💡 When no component is selected on the diagram, the Properties panel displays the options for diagram properties.
Activate/deactivate Grid and Guides
Variables defined outside other formulas used in your diagram. They have a global scope, meaning they hold their value throughout the diagram, and can be accessed by any formula.
Dice: Set the default number of sides the dice that generate random values have.

For example, on a diagram that has the Dice Global property set to D10, a Resource Connection with the Fomula D will transfer a random amount of Resources between 1 and 10.

Skill, Multiplayer, Strategy set these to any value you may want to call upon when building your diagram. Use S, M or St as Formulas on the Connections that should have that value.

For example: if Skill is set to 7*8, a Resource Connection having the Label S, would transfer 56 Resources.
🔧 When components (Nodes & Connections) are selected, the Functional panel displays the properties settings for that component. Check out the documentation for each Node/Connection to learn about each available setting.

Once you have a system diagrammed, at the bottom of the canvas you can find the diagram's Play Modes. Read all about it here: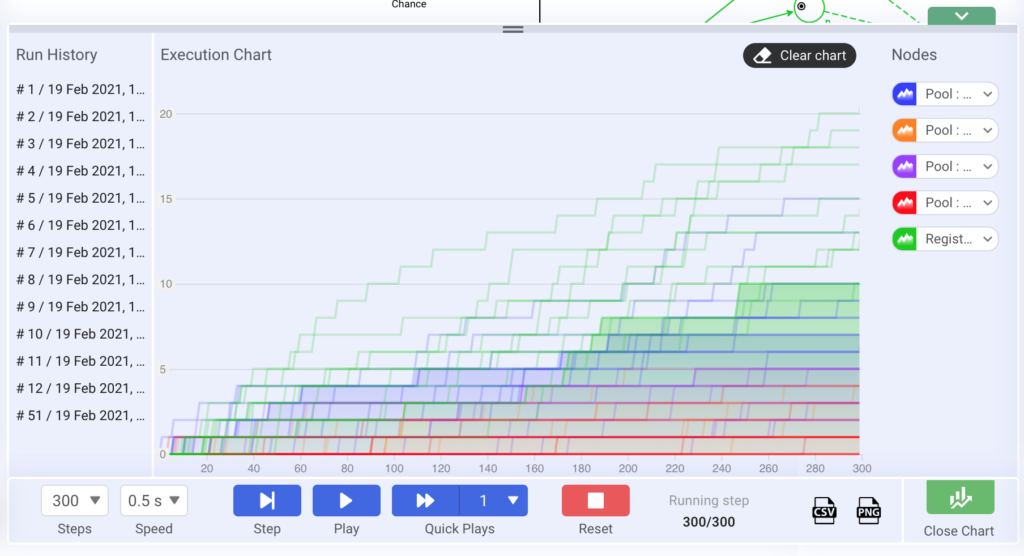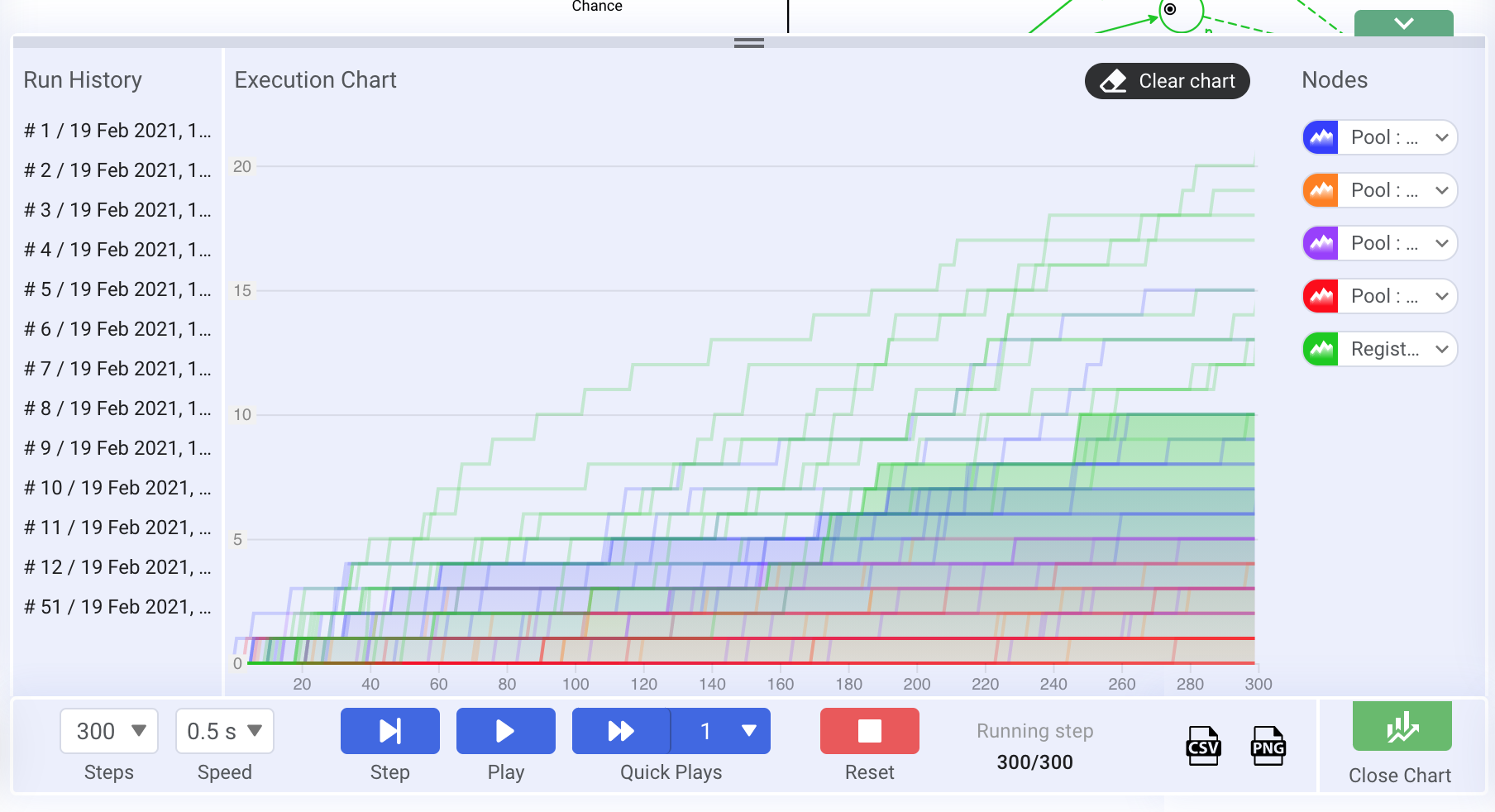 Opens the Execution Chart of your diagram. Learn all about Charts at the link below.
Use Layers for different sections of your diagram, so you can hide them if you need better visualisation at a micro or macro level.
Open Layers controller by clicking the Layers icon (image above)
Make a selection of Nodes and Connections then you can

Add Layer
Move selection to a different Layer by Selecting the target Layer from the list
Duplicate
Delete
View/Hide
Lock/Unlock ​
Use this as a minimap, by dragging the outline to navigate the diagram.