Sorry, no results were found.
▷ Simulations
✑ Nodes Properties
♔ Accounts
⚙ Unity Plugin (UP) & API
≏ Evolution
Best Practices
success
Make use of the infinite canvas
Align & Distribute Nodes (multiple selection > Properties > Arrange)
When building, keep Grid & Guides on (Properties)
Try to keep a Vertical or Horizontal hierarchy of your systems
Use colour schemes to format your Nodes
Use Colour Coded Resources to keep Resource flows separate
Group subsystems (select multiple Nodes > Right Click > Group)
Use Layers
Do not clutter your diagrams with unnecessary elements and text
Do not use Comic Sans. Because you can't 🙂
1. Select a diagram Node, then DoubleClick / Alt+DoubleClick on a New Node in the Components sidebar to instantiate it on the diagram and automatically connect it via a Resource / State Connection.
2. Zoom in/out ALT+Scroll
3. Drop Nodes on loose Resource Connections to auto-link
4. Use the Waypoints Presets to organise your diagrams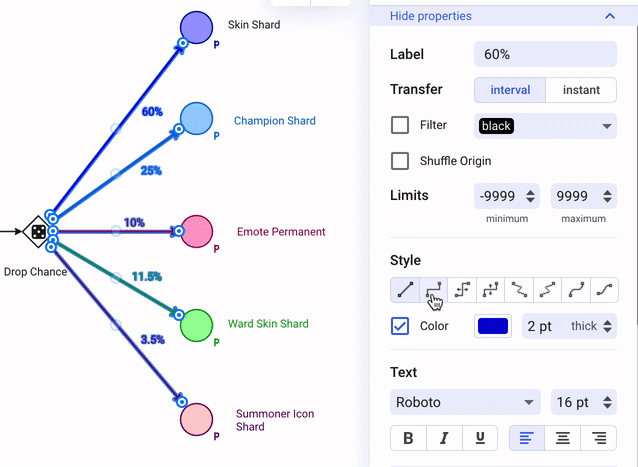 5. Add systems to My Library and use them later by drag&dropping them into any other diagram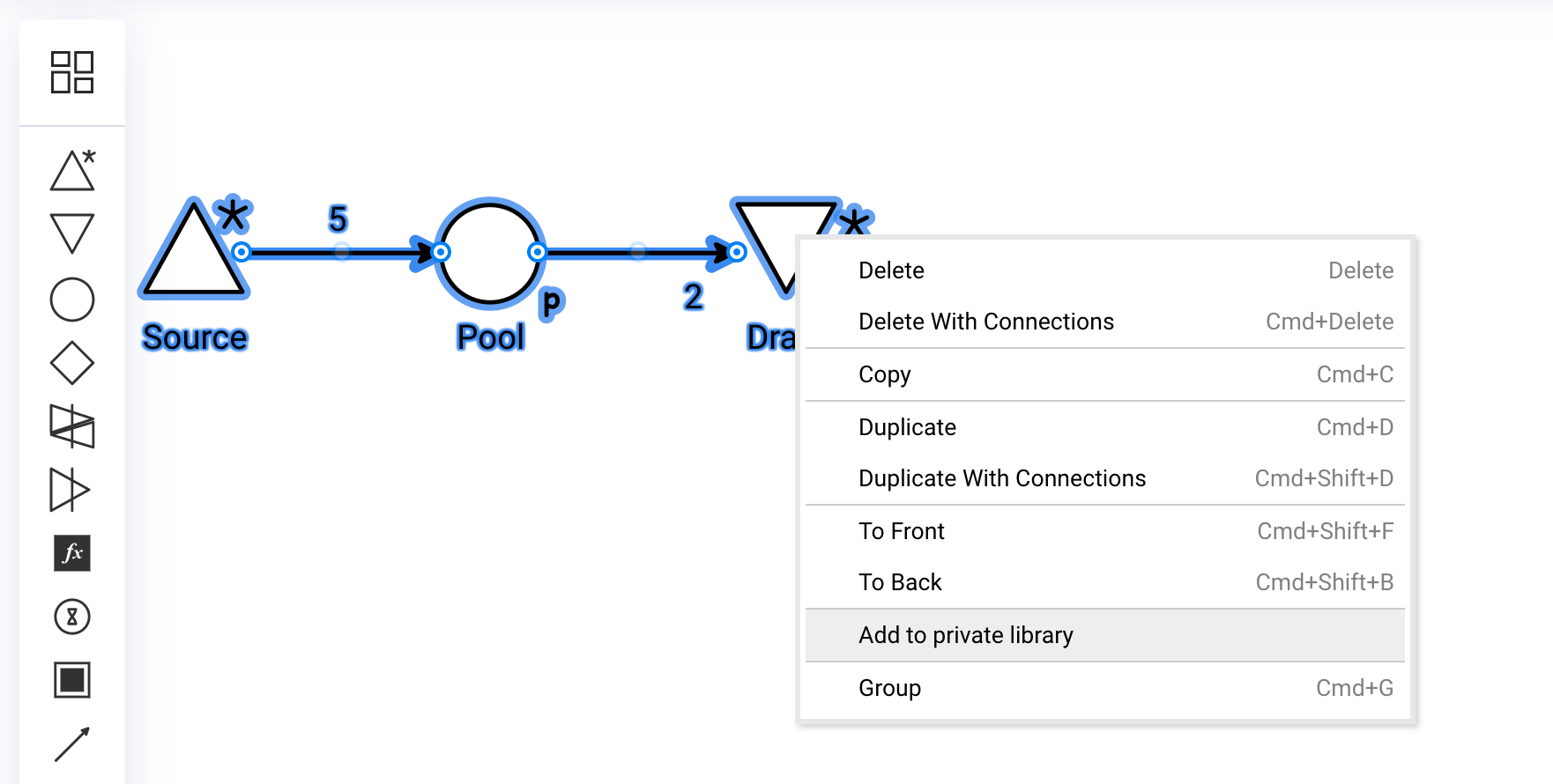 6. Use Groups to declutter your diagram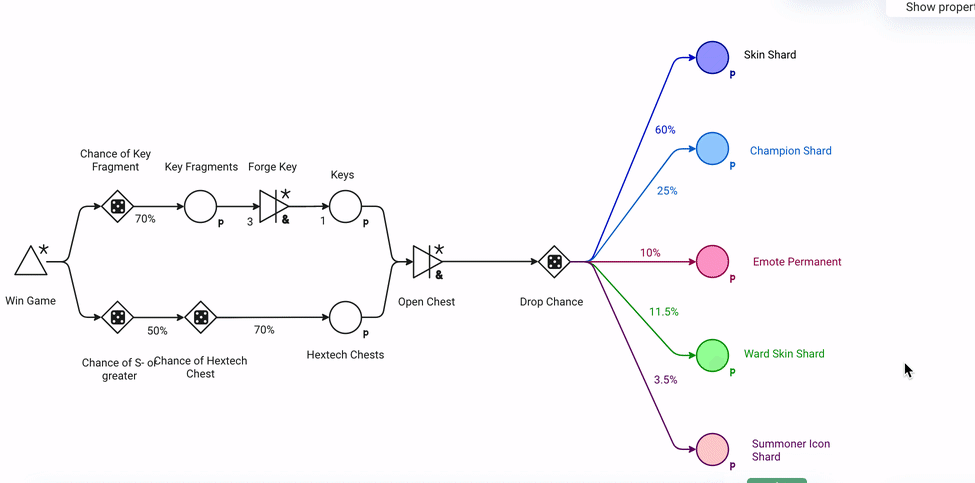 7. Export Multiple Run data sets
8. Use Layers (View>Layers / Ctrl[Cmd]+Shift+L) for selecting & locking content
9. Use Outline (Ctrl[Cmd]+Shift+O) like a mini-map to navigate through larger diagrams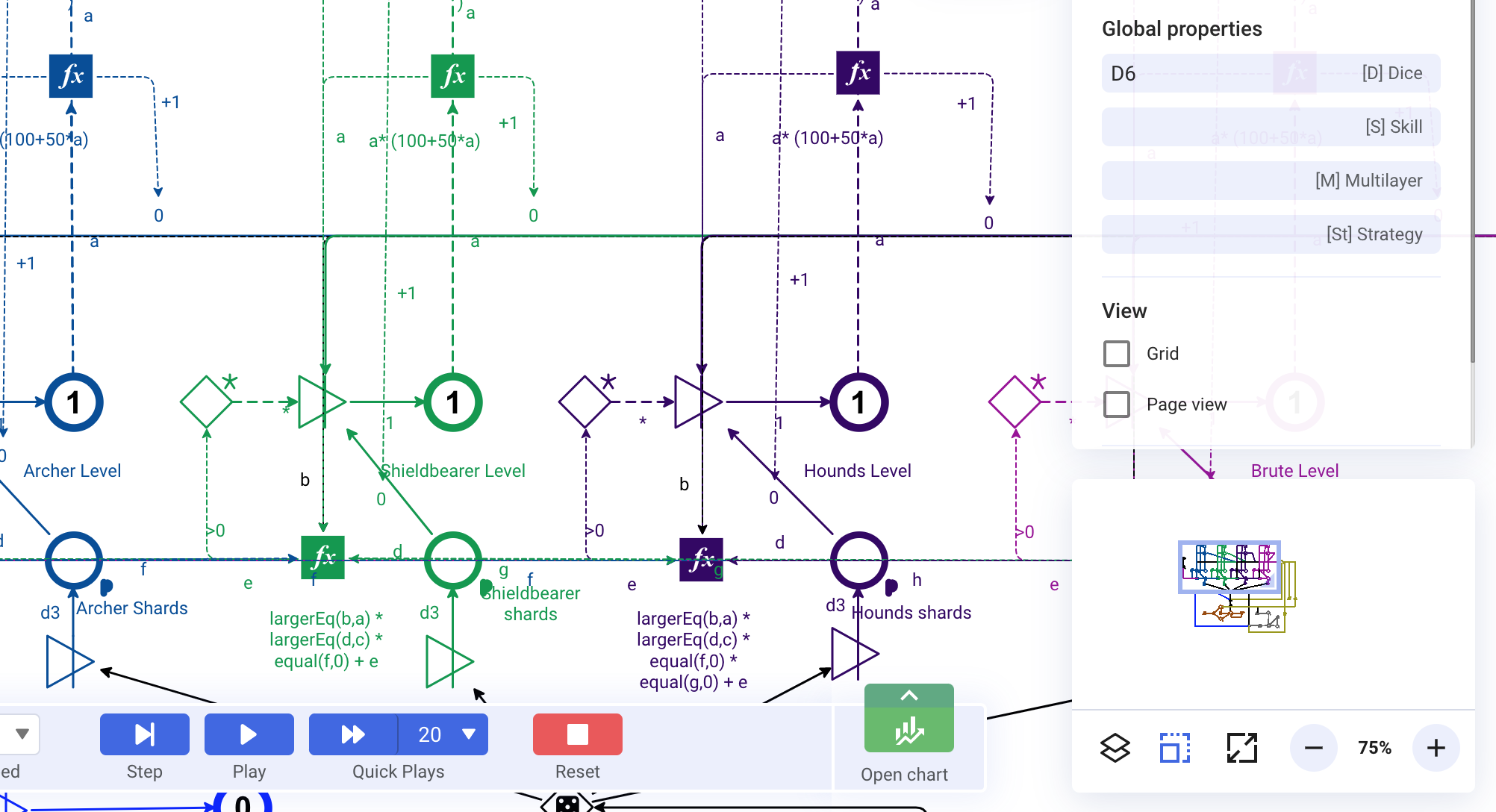 10. Duplicate/Delete with Connections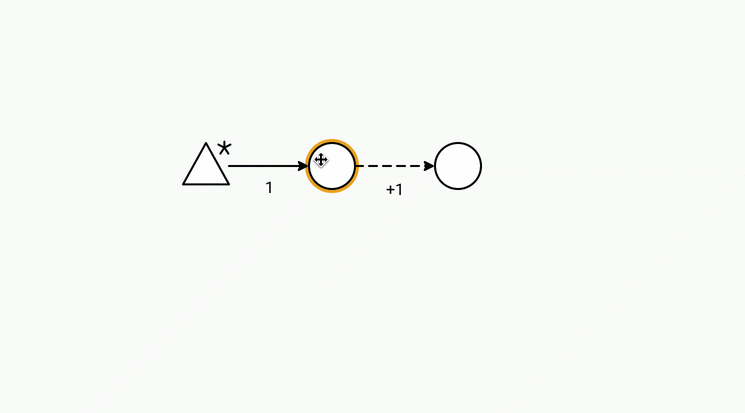 Used by 2500+ game studios all over the world

350+ universities & academic institutions use Machinations