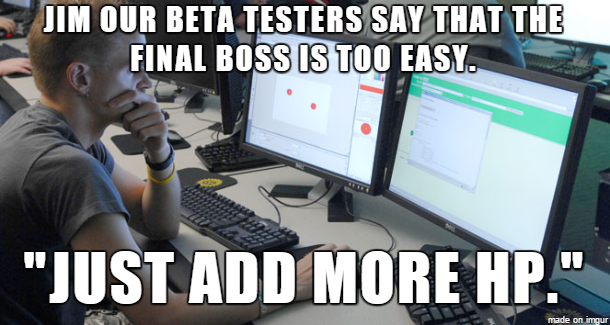 ---
I've always been a fan of finding the latest and best tools for supporting my game design workflow. While these tools only help me execute my designs, the right tech can support creativity and speed up my process, which ultimately impacts the quality of the outcome (the game).
That's actually how I came across the first version of Machinations, back in its Flash days (by Joris Dormans – co-founder – at the University of Amsterdam, 2012). I was constantly frustrated by outdated GDDs, endless-scrolling spreadsheets, having my phone flooded with pictures of systems and mechanics drawn on whiteboards, or trying to explain the dynamics of a game concept based on static diagrams (and witnessing myself and teammates failing to understand randomness). I thought to myself: "there must be a better way, and if there's not, I need to build it". So in 2014, I literally just googled "game design tools" and here we are today, building machinations.io.
Finding the right tool is a struggle, between Google searches, peer recommendations, and sometimes ads. While I'm confident that Machinations is the game design tool (and dedicated my career and life to making it happen), that can become the single source of truth for your game's design, you should know your options. So I'm not gonna pitch Machinations below <barely withholding>… hence this list.
I haven't really ordered the list in any particular way, except perhaps difficulty of picking them up? That's because the tool you choose depends a lot on your context:
The game you're building: genre, monetization model, meta, or platform
Your skills as a game designer but also your coding skills, as most options, are inherently game engines rather than dedicated tools for game design
The job you want the tool do: balancing your parameters, sorting the narratives, gameplay flow, prototyping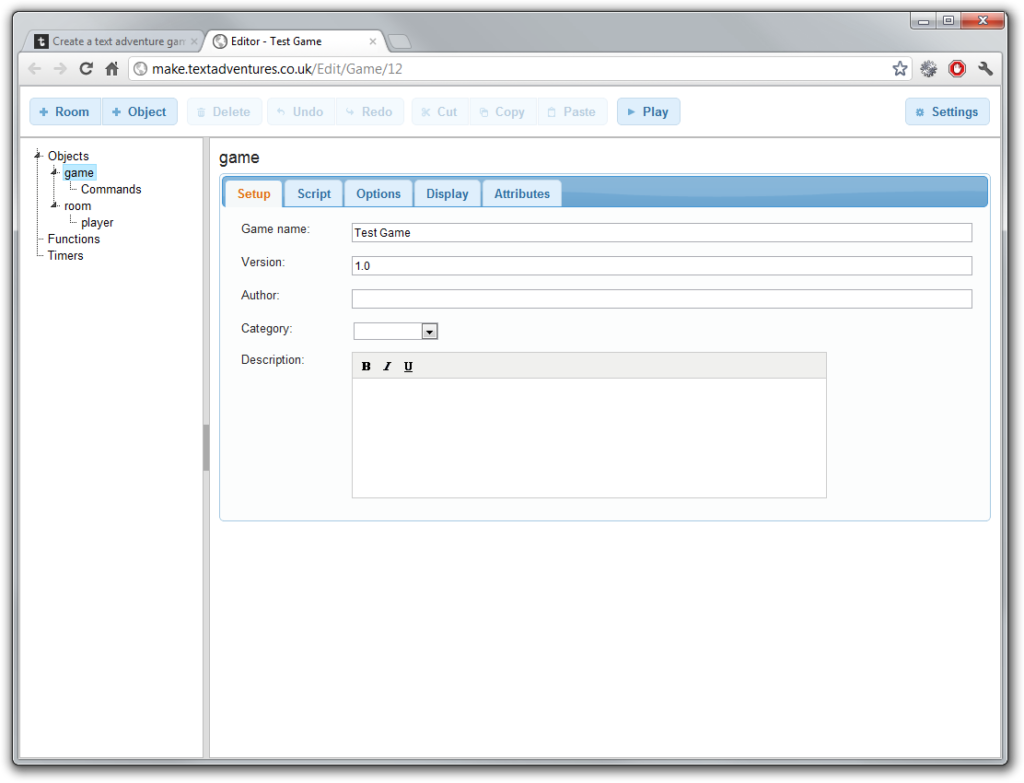 If you're building a text-based adventure, Quest is a free, browser-based software that can help you put together the next Zork or Planetfall. Seems easy-to-learn and easy-to-use and with plenty of examples.
I'd probably recommend it if you're at the start of your game design career. Starting with a very simple game lets you nail down the basics of narrative storytelling and pacing. Don't go down my route of starting up with an HTML5 SoLoMo MMORPG <cries a bit on the inside>.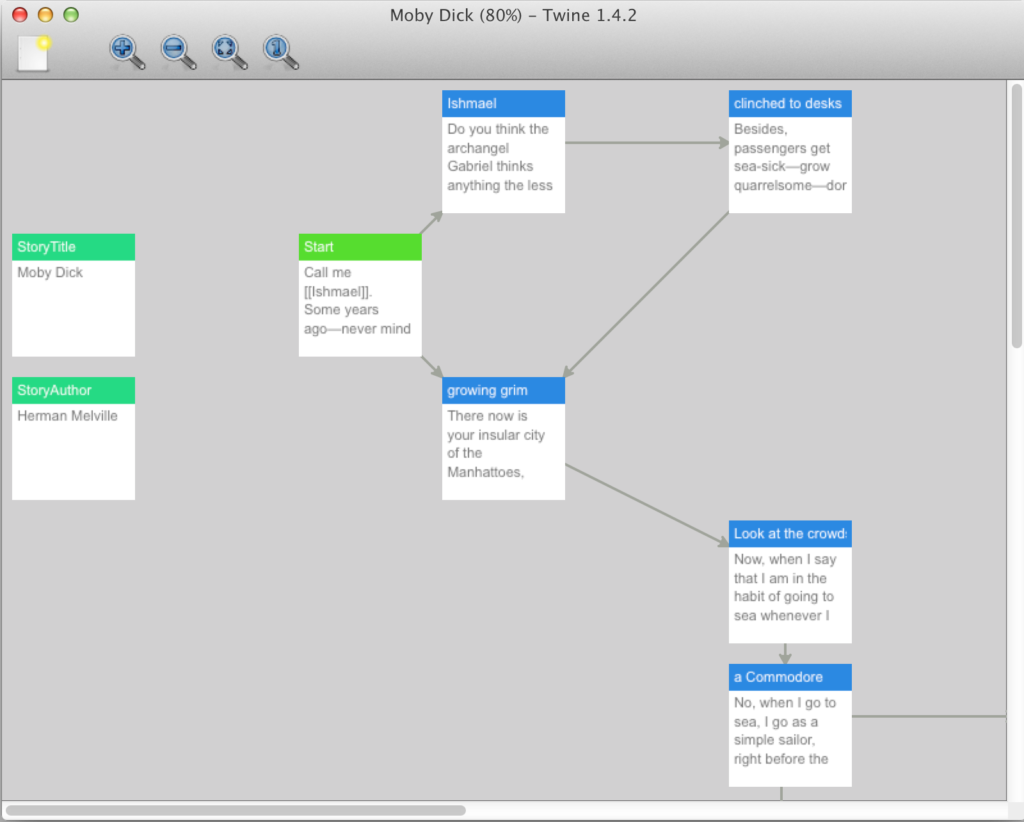 Similar to Quest, Twine is a text-based adventure creator. Unlike Quest, it publishes your games in HTML, making it far easier to share your game with others and get useful design feedback.
While starting with text-based adventure games might seem like it's very 1970s, and you'd rather be working on the next Skyrim or a Cyberpunk 2077 that runs, starting simple is a good way to work on the skills needed to create the kind of immersive nonlinear narratives that make your game stand out from the crowds.
As with Quest, Twine is entirely free, making both of them great game design tools for beginner designers.
Stencyl gives you a chance to start making games with actual graphics, without being able to code. The Stencyl game engine uses a drag and drop interface that is, for the most part, relatively easy to use.
If in parallel to your game design skills you're also looking to learn how to code, Stencyl lets you use your newfound knowledge and skills to augment the Stencyl game engine with some code of your own.
You'll also be able to upload your own graphics into the engine and then edit them to suit your needs.
Stencyl comes in three versions, with three different price points. There's a free option that only lets you create web-based games; there's the $99 per year version which allows you to publish to web and desktop, and the $199 a year version that lets you create games for desktop, web, Android, and iOS.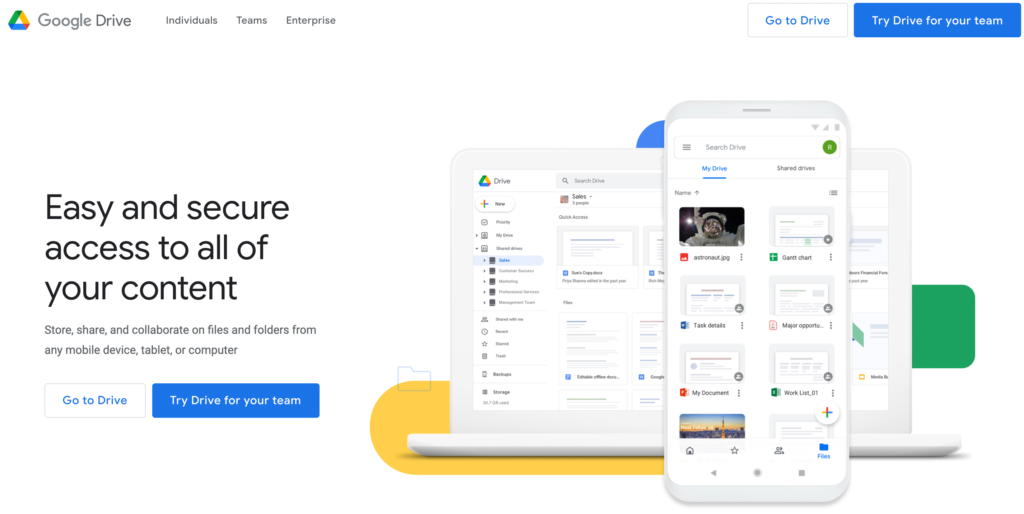 I've seen a lot of studios relying on Google suite for GDDs, storyboards, character design, level design, game economy design spreadsheets because it's collaborative.
Sharing data in real-time may help with keeping everything up to date at all times, as long as your team is very judicious about how they organize information and updating everything, everywhere.
I must point out that putting random chances in a spreadsheet (or Google Sheet for that matter) does not mean you're actually forecasting outcomes. You put a % in there, it's always gonna be treated as a static division. If you want to truly understand odds, please nerd out now and read about Monte Carlo.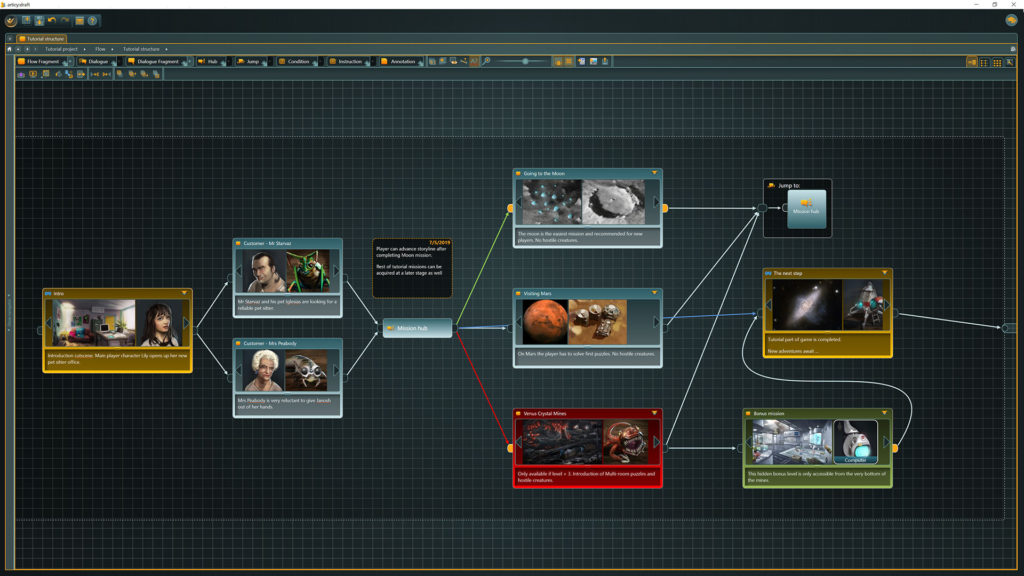 Articy Draft helps with the storytelling side of things. It's a suite of tools for making storyboards, design documents, and more that lets you preserve your ideas as they evolve. This tool is especially important for RPG games when variants become plenty.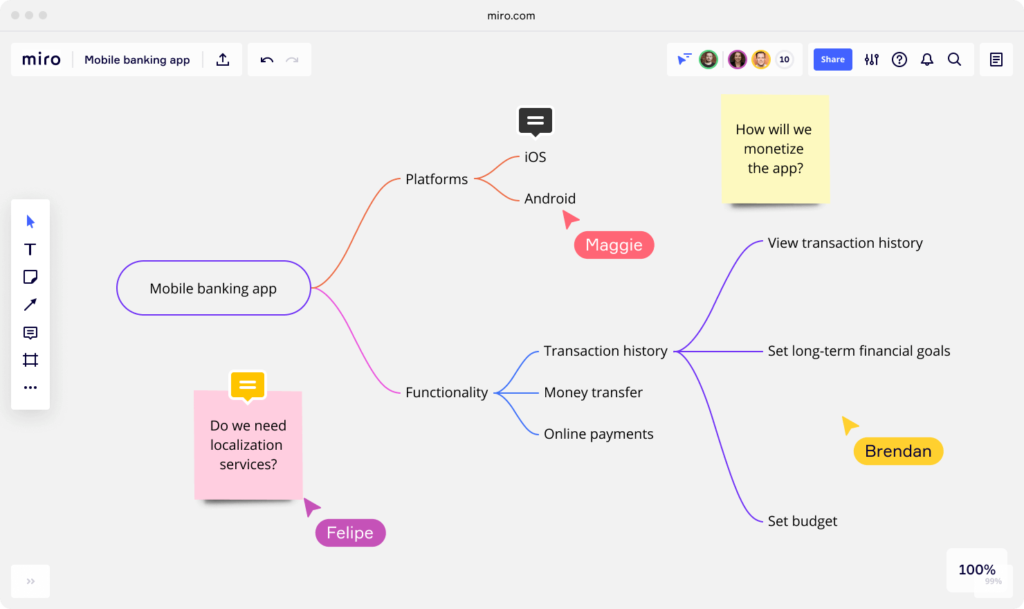 Miro is an online whiteboard and visual collaboration platform. It allows you to collaborate on ideas in real-time and present your ideas in an organized way. The technology has been used a lot by Silicon Valley startups but is available for anyone and everyone to use and it's lately creeping into all sorts of verticals and enterprises.
In-game design, whiteboard and visual collaboration platforms can help your team stay on the same page without having to send endless emails back and forth or risk losing work by not being clear on who is doing what.
I'm personally a big fan of their UI/UX and that somewhat shows in our current UI execution 🙂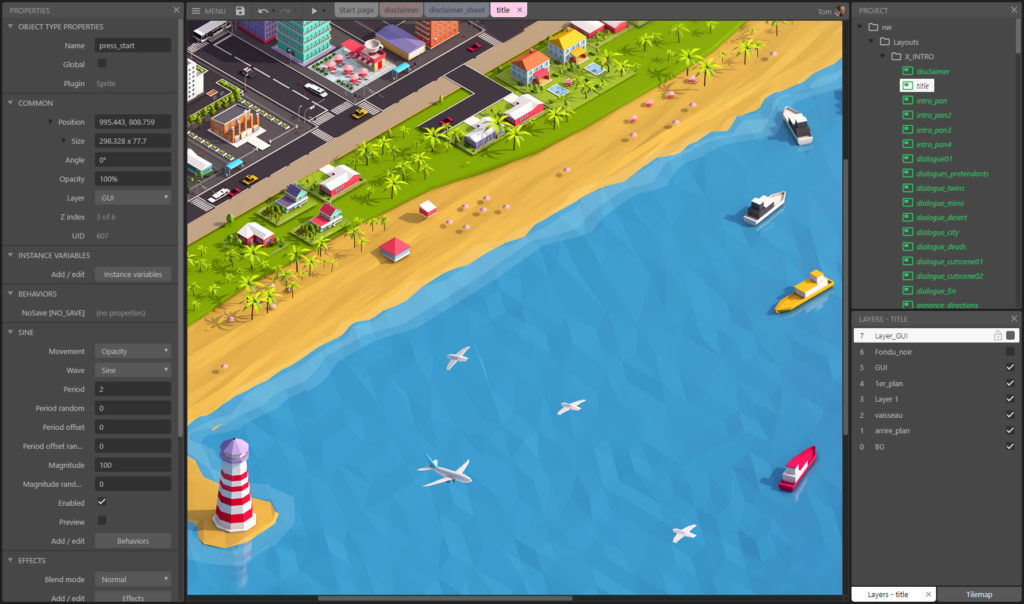 Construct 3 is a game creator with the same drag and drop capabilities as Stencyl but a wider range of coding capabilities. Pricing-wise, it can range from 18.29$/month for a personal license to 34.56$/seat/month for a business license.
One of the best things about Construct is the community, with a showcase page that features up-and-coming games and a range of helpful resources.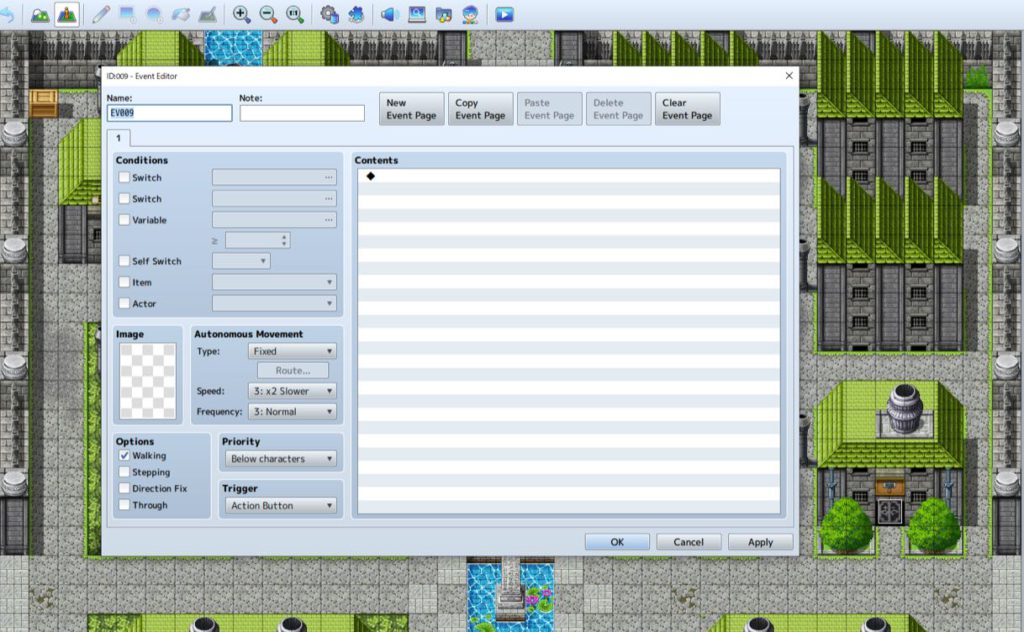 The name tells you pretty much everything you need to know about RPG Maker. A drag and drop game creator focused on RPGs, the basic version is pretty feature-lite, but the $69.99 RPG Maker VX Ace does come with a full set of tools, assets, and even some pretty good music.
If you're inspired by Final Fantasy and want to dip your toe into making your own RPG, then RPG Maker is a great place to start.
Perfect for character stats, progressions and all sorts of curves.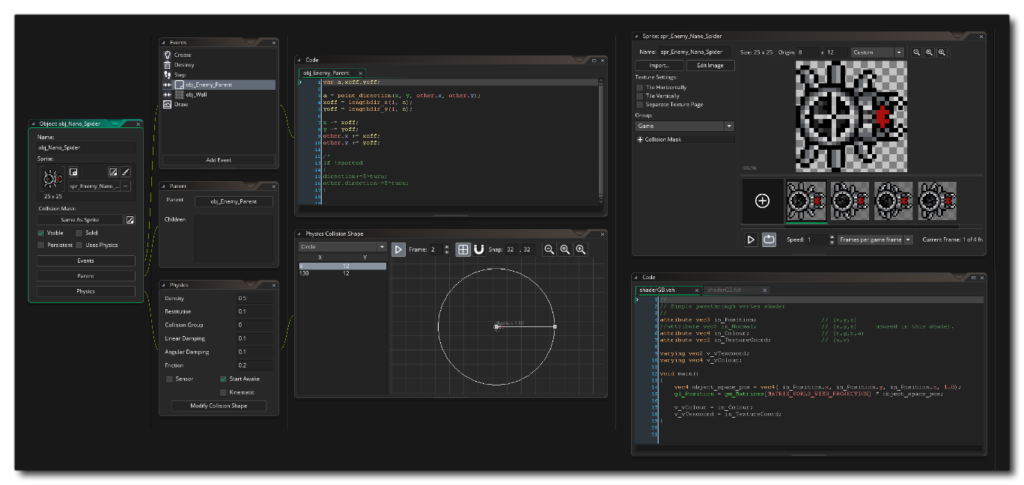 The most powerful drag and drop game creator, Game Maker, has a free version to get you started, but the real benefits start to come in when you purchase the Studio Version for $150.
The interface is somewhat "easy to use", the range of editing tools is easy to understand, and the platform is surprisingly powerful.
There is a range of export options you have to pay for, or you can go for the $800 dollar Studio Master Collection to get everything at once.
Bottom Line
I could, of course, also mention Unity and Unreal, but for these, you'll seriously need to amp up your coding skills. They're not pick-up-and-go tools for game designers who aren't looking to power up as a developer.
And now, for the shameless self-promotion moment you knew was coming: if none of these tools seem to solve the issues you googled this list for, try out Machinations for free. This is a tool specifically built for game design (google please index this, it's not KW stuffing, pinky promise).
It will support you in your everyday work as a game designer from preproduction all the way through live ops. It allows you to simulate the systems you design before a single line of code is written, and validate your assumptions with data. It accounts for emergence and supercharges your process with science, not guesswork. Our community members have picked it up in average 4.1 hours (actual survey in November 2020 across 20k participants). The awesome part is that we have a community of tens of thousands (28k when writing this) of game designers that share their diagrams, plus hundreds of templates to kickstart your journey, and regular webinars.
There, I've said it. Phew, it's out.