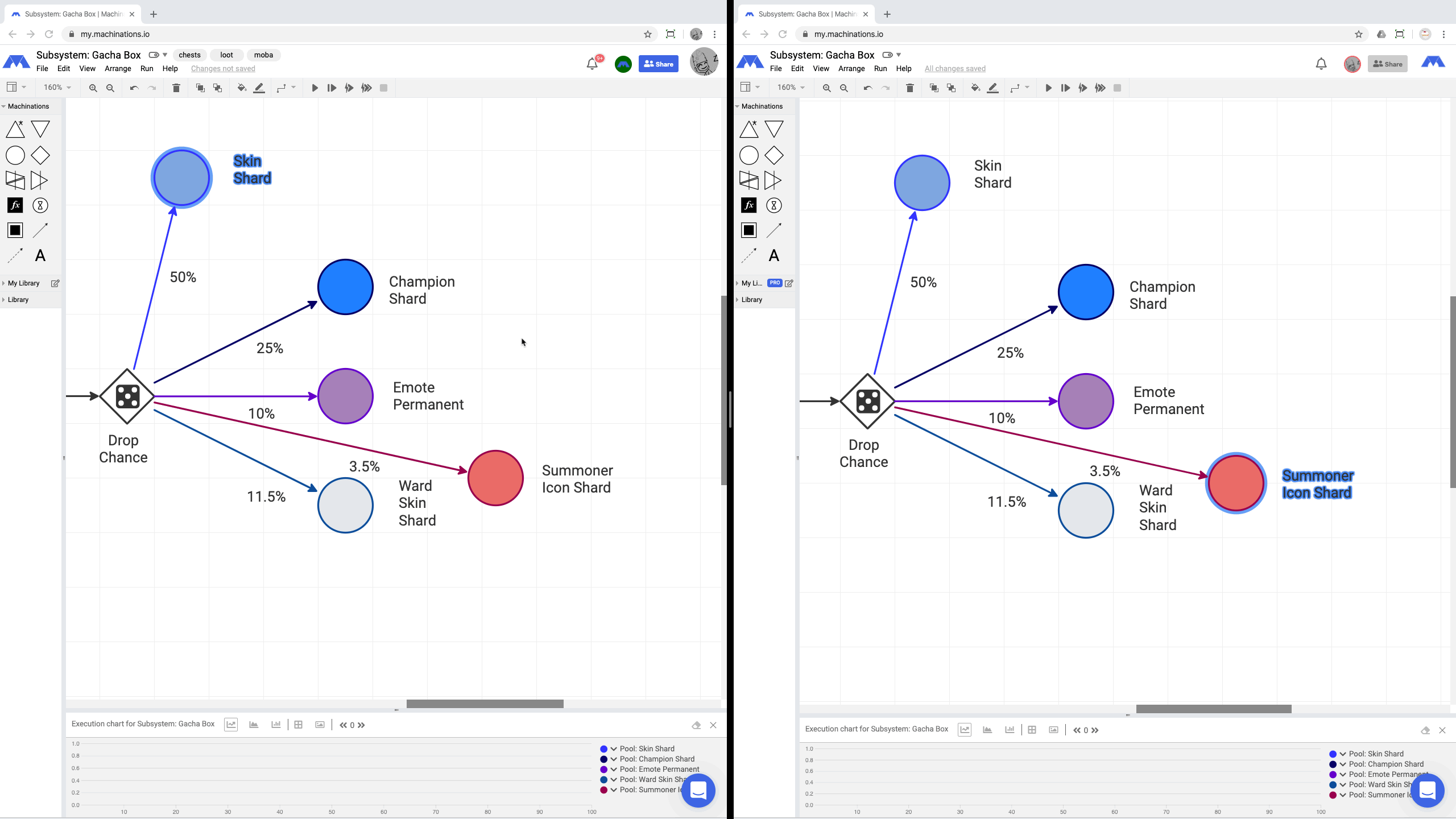 💥 Released: Live Collaborative Editing
---
Craft your games in real-time co-op
Get everyone on your team on the same page and using the same platform, with this brand new, shiny Machinations feature.
It comes with Version History, so you can keep track of any changes and rollback if you need to, without stressing out.
And since you're getting everyone on board Machinations, we bet you could use some Team Management options. Everyone will have access to a shared folder and tags. In the near future, we'll also add a Team Library, so you can instantly share prefabs with your whole team. Stay tuned.