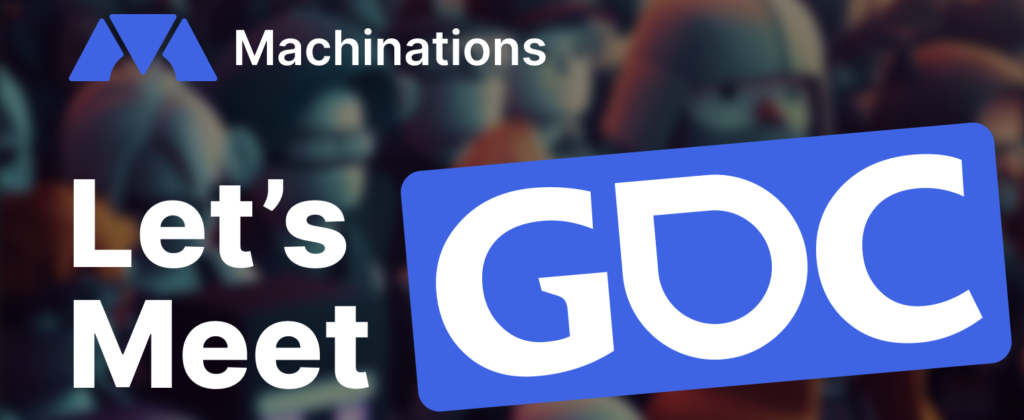 ---
Let's meet at GDC 2023!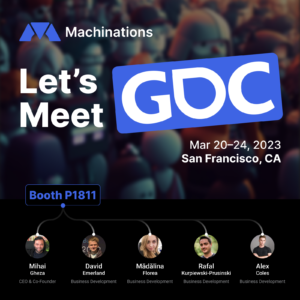 Model, simulate and predict the outcome of your game mechanics & economies with Machinations, the ultimate tool for game designers.
If you're attending GDC 2023, we invite you to come and meet us! Stop by our booth (P1811) and learn more about how at any stage, from conception to live ops, Machinations empowers game designers & teams to perfect game mechanics & economies by predicting player progression to anticipate & fix balancing issues.
Find our team on the GDC meet to match app or drop a line on the chatbox below if you would like to book time with us.
Join us for an in-depth talk on building sustainable game economies.
Whether you're a game developer, designer, or producer, you'll find valuable insights and essential principles to help you build thriving game economies. Professor Edward Castronova, an expert in virtual worlds, will explore the fundamentals of designing game economies that are robust, durable, and appealing to players.
By outlining three key design pillars, Castronova will clarify complex economic concepts and provide guidance on developing in-game currencies, allocating resources, and managing trading and pricing systems.
The session will also explore how you can leverage data and analytics to make informed decisions and how continuous testing and iteration can help enhance your game economy's performance, keeping players engaged and invested throughout live ops.
Location: Room 2000, West Hall
Date: Wednesday, March 22
Time: 3:30 pm – 4:30 pm