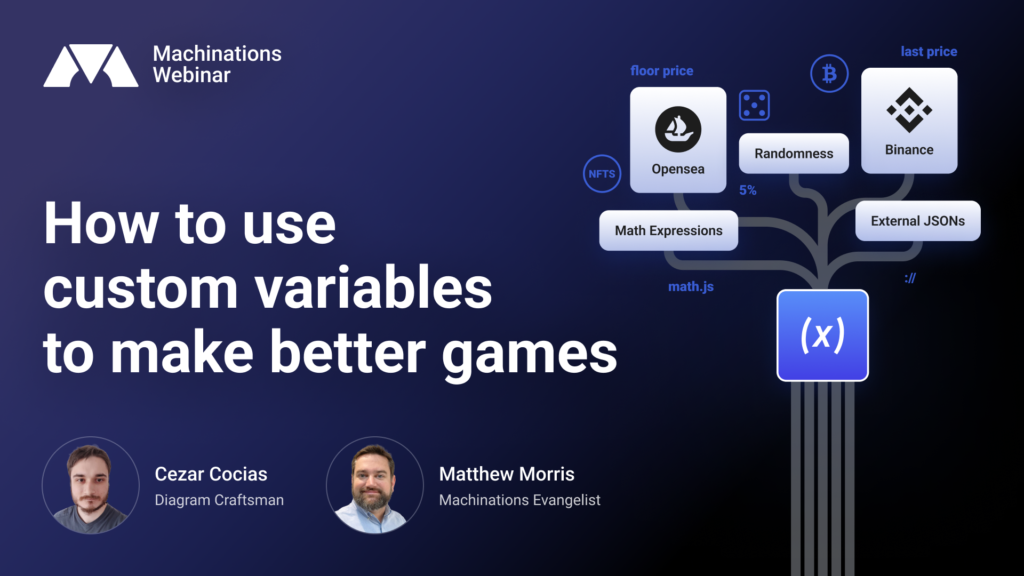 Webinar: How to use custom variables to make better games.
---
Discover how Game Designers can solve complex problems and conceive better games when blending custom variables and external data into their simulation models.
Our latest major release introduced Custom Variables that designers can use across all diagrams to retrieve parameters from external data sources. Whether you want to improve your game monetization or refine your in-game economy, this new feature, combined with Machinations' robust Monte-Carlo simulation, enables Game Designers to extract better insights into understanding players' behaviors and decisions.
In this webinar, our experts, Matthew and Cezar, will walk through how to get started with custom variables to solve complex problems and how to use Machinations' growing list of features to help designers focus on the work that matters: design better games.
Featured Diagram: