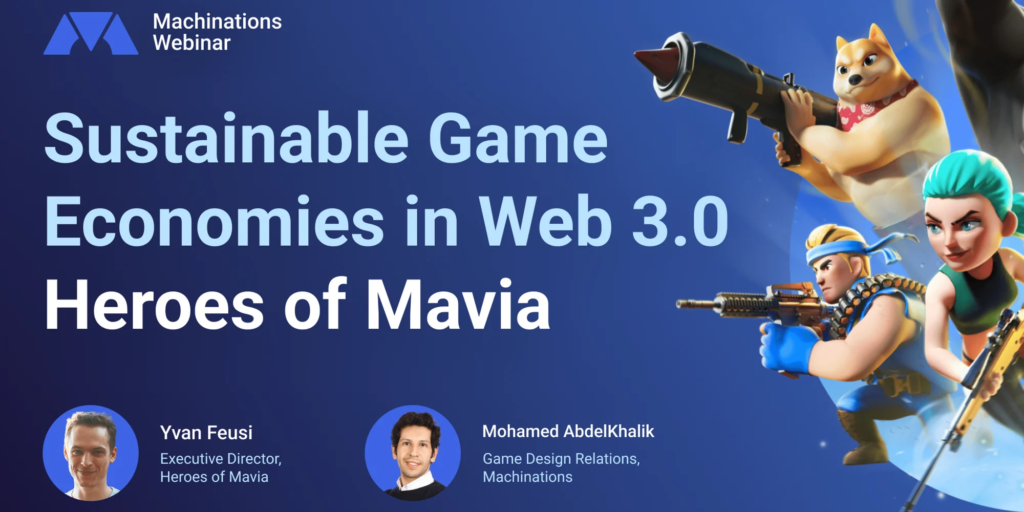 Sustainable Game Economies in Web 3.0 – Heroes of Mavia
---
Web3 games must ensure their economy is well balanced prior to the launch of their game. Unlike traditional games, the consequences of a poorly balanced economy in crypto games are massive. The difference being that items are now assets and hold tangible monetary value across markets.
We're joined by Yvan "Aiven" Feusi who is the Executive Director on Heroes of Mavia, an upcoming blockchain-based strategy game where players use their base and army to battle other players and compete for real cryptocurrency in a play-to-earn fashion. Players can purchase, rent, or partner with landowners to acquire and build a base in the game, earning more rewards as they battle with increasingly difficult bases built by other players worldwide.
Yvan and his team have been using Machinations to build and verify their economy and sharing their learnings publicly with the community. During this webinar, we'll talk about why this process has been helpful for them and how Machinations can serve a pivotal role at the centre of web3 gaming by verifying game economies.