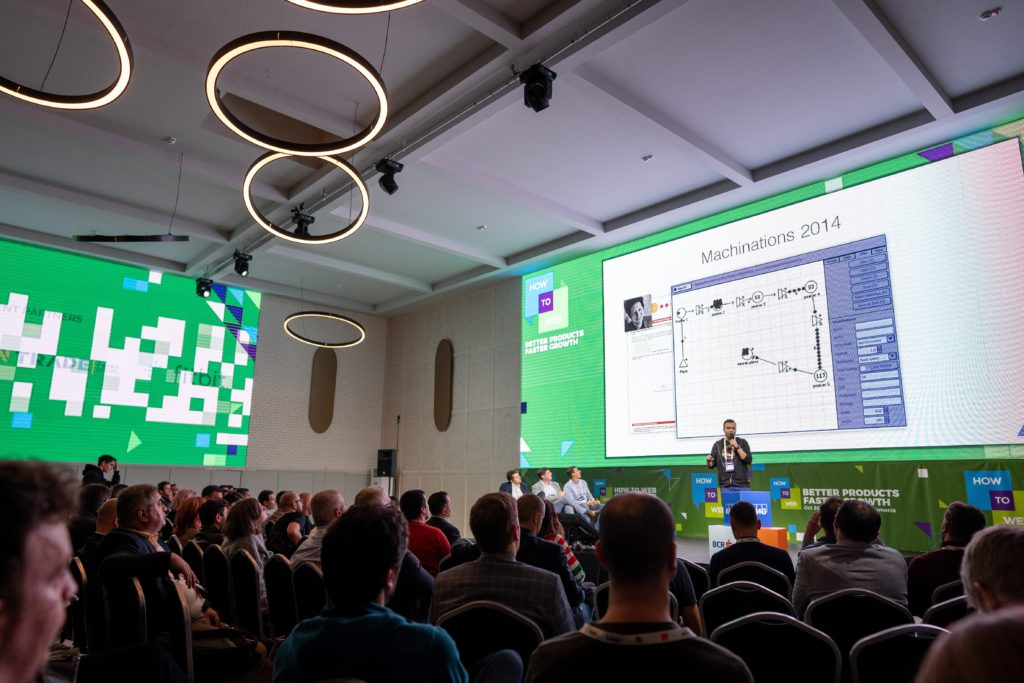 ---
Machinations reaches a total funding of €1M with a new seed round and continues on its way to revolutionising game balancing
Machinations is set to become

the

Game Design Platform, by radically improving the process of game balancing.

Despite the coronavirus pandemic, Machinations closes €580k seed round led by Romanian VC Gapminder, with Seedcamp following on from a previous pre-seed round, bringing the total funding raised to date to over €1M.
LUXEMBOURG, JUNE 17TH 2020: Machinations.io, the browser-based platform to design, prototype and handoff game systems, raises a seed round of €580,000. The round is led by Romanian VC Gapminder, syndicated by TechAngels and Roca X, with a follow-on from a pre-seed round by Seedcamp and Venrex Investment Management. The new investment brings the total funding raised to date to over €1M for the Luxembourg headquartered startup (with offices in Romania, Sweden and the Netherlands) launched in 2018.
Machinations has set out to change how game development studios do game design by radically improving the process of game balancing. Game systems are very complex and dynamic. Representing them only through static game design documents and sheets is ill-suited. It causes difficulty in effectively communicating them and makes it almost impossible to simulate their outcome without custom scripting. The browser-based platform provides game studios with a tool in which they can design game systems by using a visual language that employs a clearly defined syntax, fine-tune game parameters at the click of a button, without the hassle of scrolling through endless spreadsheets. Machinations' servers can simulate 100 gameplay sessions/second for a game with medium complexity. Additionally, teams can craft their diagrams collaboratively via live editing and all adjacent team management features. The design parameters can then be easily handed-off to the developers for implementation.
The team's roadmap leads to building the game design platform, deeply integrated into the whole game production workflow, from inception to post-launch live-ops. With that in mind, Machinations' newly released Unity3D Plugin and the engine-agnostic API (in Closed Beta) allow for real-time synchronisation between Machinations diagrams and values within the engine's editor. One of the most important resulting features is game-aware analytics, which will allow developers to fine-tune game parameters based on actual gameplay behavioural data, be that from pre-launch in-house playtesting, soft-launch or live-ops.
To date, Machinations has been used to simulate over 25M player journeys, and it's currently used by 13000+ games industry professionals and 100+ universities around the world (such as the University of Southern California, University of Santa Cruz, Pontificia Universidade Católica do Paraná, Rochester Institute of Technology, Columbia College Chicago, ISART Digital).
"We've been stealth for the past two years, cooking up a revolutionary platform. Kudos to everyone backing us up: our community and investors. But, most importantly, to our team, pushing our vision to stage II: the Machinations API, empowering an open platform, and the first implementation: our Unity Plugin. We're on track to execute stage III: Machine Learning, which will change this industry in ways few can foresee", says Mihai Gheza, Co-founder & CEO.
The lead investor, GapMinder, is a 45M$ venture capital fund investing in high technology companies born in Romania and Central Europe and expanding at international level, at Seed or Series A stages. GapMinder's partners have a hands-on approach as investors, enhancing companies' growth via strategic advisory and direct involvement in operational streamlining, corporate governance and financial discipline. GapMinder's portfolio includes companies such as FintechOS, TypingDNA, SmartDreamers, Deepstash, Frisbo, Machinations, XVision, Medic.ai, Soleadify.
About Machinations, the company. The core team is comprised of Mihai Gheza (CEO), Alin Moldovan (CTO), Dana Gheza (CMO), Radu Craciun (COO), Vlad Centea (CAO) and Joris Dormans – the original creator of the framework and tool. Each of the members has senior experience (10+ years) in their field with a proven track record.
The idea of turning Machinations into a commercial SaaS product materialized in April 2018 when the team got accepted in the Fit4Start Accelerator (Luxembourg). Having graduated the program on October 4th 2018, the team was granted a total 150k EUR in funding. In September 2018 the first Closed Beta invites were sent out to a small group of professionals. Open Beta kicked off April 15th 2019. This coincided with Machinations raising a pre-seed round from some of the top VCs in Europe, including Seedcamp, and winning the How2Web Startup Spotlight Competition in Bucharest.