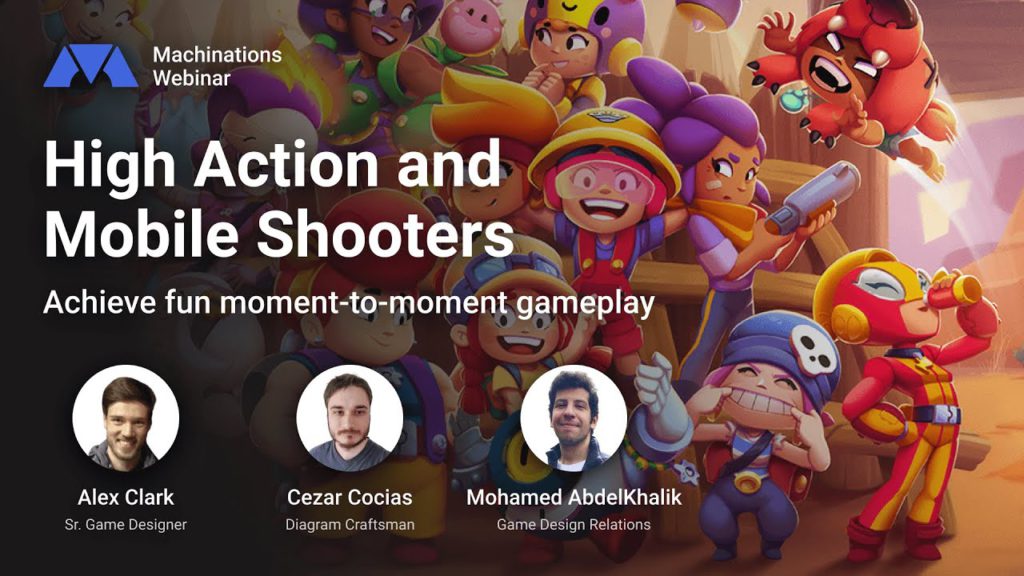 High Action and Mobile Shooters – How to achieve fun moment-to-moment gameplay
---
Calling all game designers looking to create high-action games with twitch-based controls.
Alex Clark is a Senior Game Designer from Nitro Games working on the next generation of mobile shooter games. He shares his views on how to create tense moments, set up a series of quick decisions, and create fun action gameplay.
Alex walks us through how Machinations can be used to visualize the moment-to-moment gameplay while building a mobile shooter system, live.
During this Webinar, you will learn:
The best practices of designing mobile shooters
How Machinations can be used to visualize your gameplay
How to setup a series of quick decisions for the player in your games
How to account for twitch based controls in your Machinations model