Got questions?
Our custom pricing is based on your needs. From Indie to AAA, we have a plan that's perfect for your game and production phase.
Free Academia Program
Bring Machinations into your classroom and join a network of reputed teachers, researchers and students from 350+ academic institutions across the world. Join our Academia Program and get a Machinations Custom Plan, FOR FREE, plus LinkedIn certifications for you and your students as Machinations Experts & Alumni.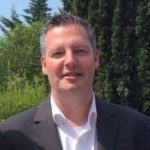 UNIVERSITIES & ACADEMIC INSTITUTIONS USING MACHINATIONS