Patterns: Leveling up models
Last modified: 18/09/2020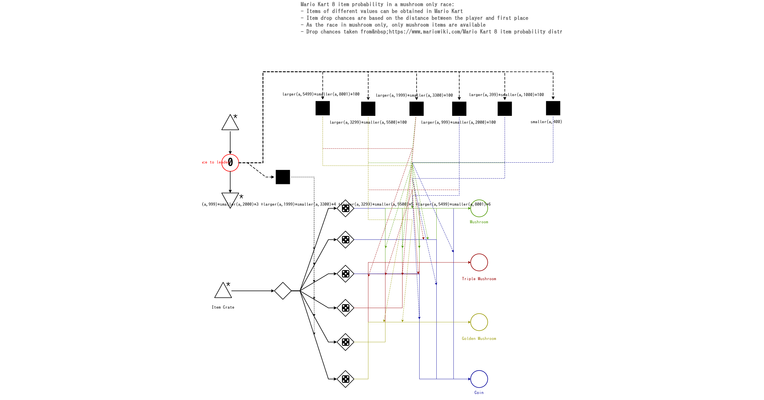 Mario Kart 8 – Item probability in a mushroom only race – Automated
Last modified: 20/08/2020
Mario Kart 8 – Item probability in a mushroom only race – Automated
Type: Deconstructions
Diagram simulating probabilities of obtaining different items according to the player's position during the race in Mario Kart 8.
Open template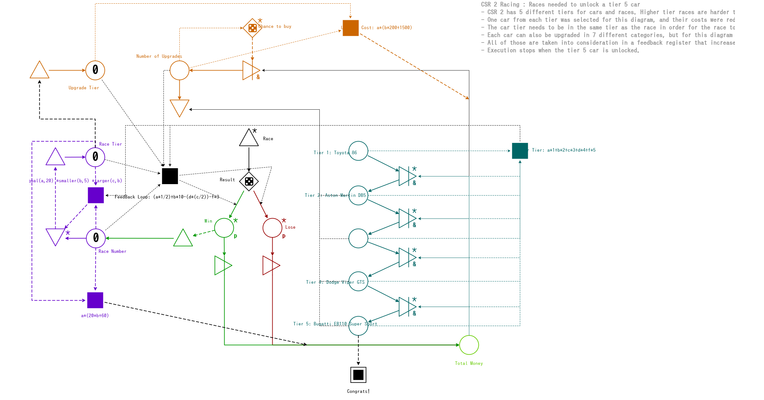 CSR Racing 2
Last modified: 08/09/2020
CSR Racing 2
Type: Deconstructions
Simulation of required races needed to unlock a 5 star car. Money earned from races is spent on upgrades and purchasing better cars to ensure progression.
Open template
Used by 1000+ game studios all over the world

Universities & academic institutions using Machinations