Author: Machinations
Machinations is a visual and interactive tool for evaluating the impact any game system, mechanic, or parameter has on your players' experience. Entire games can be mapped and played through in Machinations, to easily spot any flaws, before writing a single line of code. Then, forecast game progression or free-to-play revenue with confidence, understand and maximize different player journeys. It's time to fuel your game design process with data, not guesswork!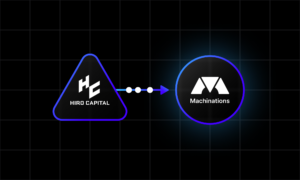 Machinations.io Raises $3.3M in Series A Round Led By Hiro Capital
This will enable Machinations to grow its team and deliver powerful new features and services to further support its fast-growing user base in delivering & operating perfectly balanced games...
READ MORE