Author: Machinations
Machinations is a visual and interactive tool for evaluating the impact any game system, mechanic, or parameter has on your players' experience. Entire games can be mapped and played through in Machinations, to easily spot any flaws, before writing a single line of code. Then, forecast game progression or free-to-play revenue with confidence, understand and maximize different player journeys. It's time to fuel your game design process with data, not guesswork!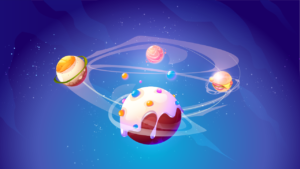 What are hypercasual games?
Hypercasual games are a new genre of games that is taking the world by storm. They combine hyper-simple gameplay, hyper-short duration, and hyper-social features to create an entirely new gaming...
READ MORE
Powering top studios around the World
+350 Academic Institutions are already teaching Machinations